It looks like another Love and Hip Hop couple has called it quits. Yup, another man in Karlie Redd's life bites the dust, this time it's her fiancé, Maurice "Arkansas Mo" Fayne.
All season it looked like Karlie Redd found her Mr. Right, but Maurice "Arkansas Mo" Fayne ended up being an over jealous and controlling man. Karlie tried to meet with a therapist to explain the situation, but Mo can't handle the heat and bails. Read on…
During Monday nights episode of Love and Hip Hop Atlanta Karlie Redd speaks to the doctor about how her fiancé, Maurice "Arkansas Mo" Fayne tells her "F— what you think," and the face he makes is extreme.
Prior to filming this episode, Karlie Redd and Mo Fayne were going strong. Mo took to social media to express his love to his fiance. Karlie apologized and the couple looked to be heading towards a wedding waltz.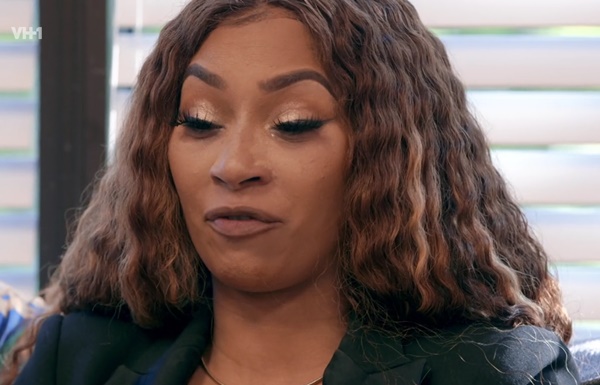 CelebNReality247.com wants to weigh in for a minute when a man gives a face like that when someone like Karlie Redd is in tears speaking from the heart because she wants to make things work, it's time to leave.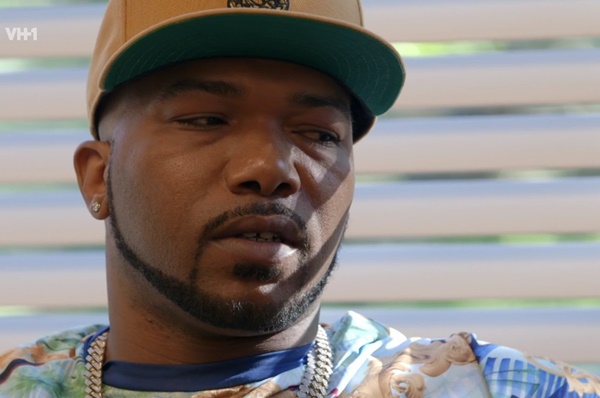 Mo may be controlling now, but down the road, it leads to worse scenarios and we don't want to hear about abuse. Which leads us to why Mo calling it quits with Karlie is probably the best thing for both of them.
On Monday's episode of LHHA, Mo abruptly exits his couples therapy session and leaves behind his engagement ring, the doctor encourages Karlie to stand up for herself.
That is a sure sign things are OVER!
What Mo seems to forget is Karlie Redd is a reality TV star and there is going to be a slew of fraudulent reports coming his way and he NEEDED to learn how to pay them no mind.
Apparently, he was NOT cut out for her lifestyle in entertainment so they have officially ended their relationship and called off the engagement back in May.
According to sources, Mo called off their relationship off after fans sent him an Instagram Live Video of Karlie seemingly flirting with rapper MoneyBagg Yo. In the video, the 45-year-old reality star asks the Memphis emcee about his plans for Memorial Day as he encouraged her to visit him at an upcoming concert in Washington, D.C.
After that, Fayne figured this was time for him to head for the exits.
In a now-deleted post, Mo told his followers that Karlie wasn't faithful. He added that he had no intentions on bashing Karlie but thanked fans for sending him the video.
Mo wrote on Instagram before adding:
When someone accuses you of doing something you're not doing, it's usually because they're the ones doing it. Thanks for sending me that live feed…I'm officially SINGLE?? … Please don't ask me about my ex, slander her name, or mention her to me…even though we are no longer together…I will always have love and respect for her….it's very simple, we tried and we tried hard it didn't work! Wish her the best!!! #single #nodisrespect #wishyouthebest.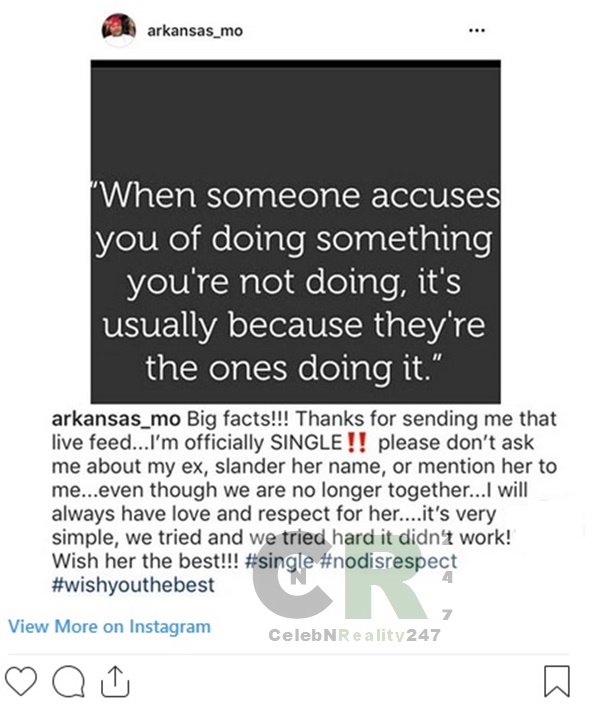 With the relationship falling through, this baically threw a wrench in Karlie's plans for a spin-off series with Mo.
An insider revealed:
Her team is trying really hard to make her engagement to Maurice 'Mo' Fayne more than just a storyline. They're trying to have a special documenting her wedding that turns into her own-spin-off.