Love And Hip Hop Atlanta" star Tokyo Vanity isn't one to hold back when it comes to her new man, rapper BC Jay.
Last season, Tokyo Vanity was linked to Tobias Tate, but that relationship failed the test of time since she learned he wasn't faithful. Now, she's moved on to a newbie rapper in the A. Read on to see why Tokyo Vanity defends boyfriend rapper BC Jay…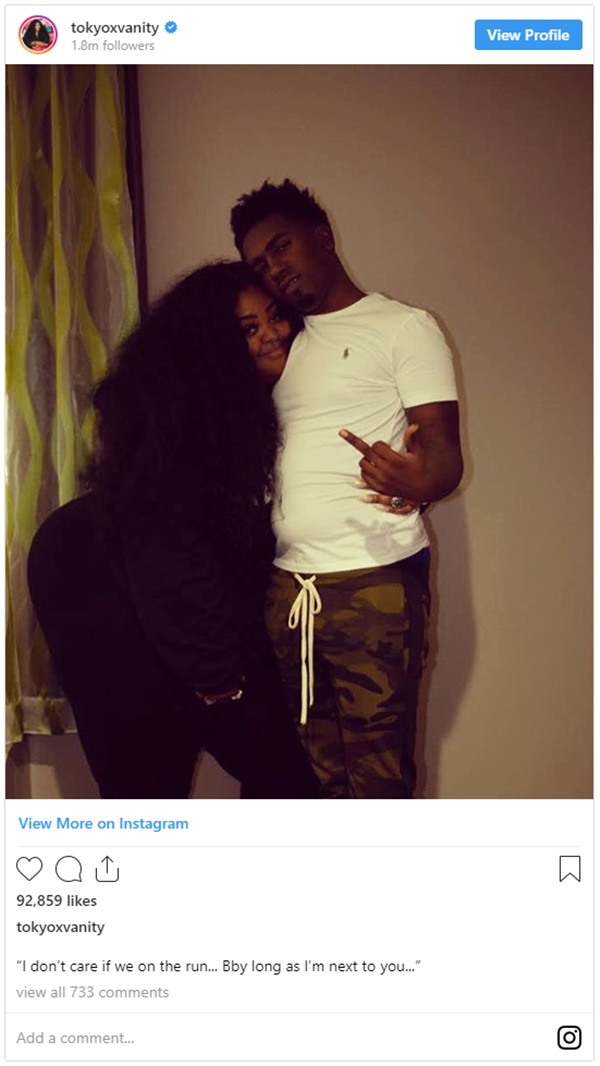 CelebNReality247.com reports that Tokyo Vanity was spotted on social media defending her boyfriend rapper BC Jay after a Love & Hip Hop Atlanta fan went on the attack.
Tokyo Vanity is apparently smitten over BC Jay, but he looks like a less tatted version of Kodak Black.
I don't care if we on the run… Bby long as I'm next to you…
Honestly, it was just an opinion, but defensive Tokyo Vanity didn't see it that way so she unleashed on the person behind the comment.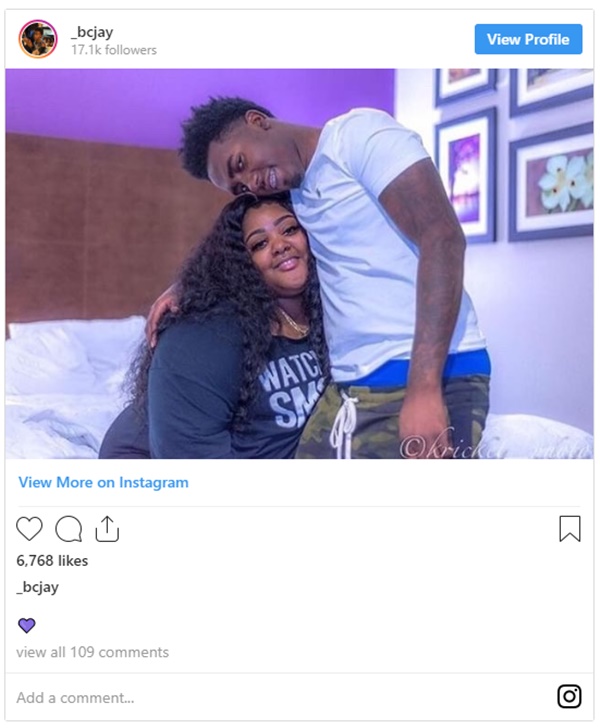 We all know by now that Tokyo Vanity never shies away from giving her unfiltered opinions on the show, and if you didn't know, she keeps that same energy on her social media.
So when one of her followers decided to throw some shade at Tokyo's boyfriend, she wasn't having it.
The pink haired LHHATL star made headlines when she got on the show and told the world she's a v-rgin, and now she is doing it again with her new found love.  Tokyo confirmed the relationship with BC Jay months ago, and a lot of her followers are opinionated about the romance. She has shared a few photos of him to her fans, but fans are confused.  They can't understand how she went from Tobias to this guy.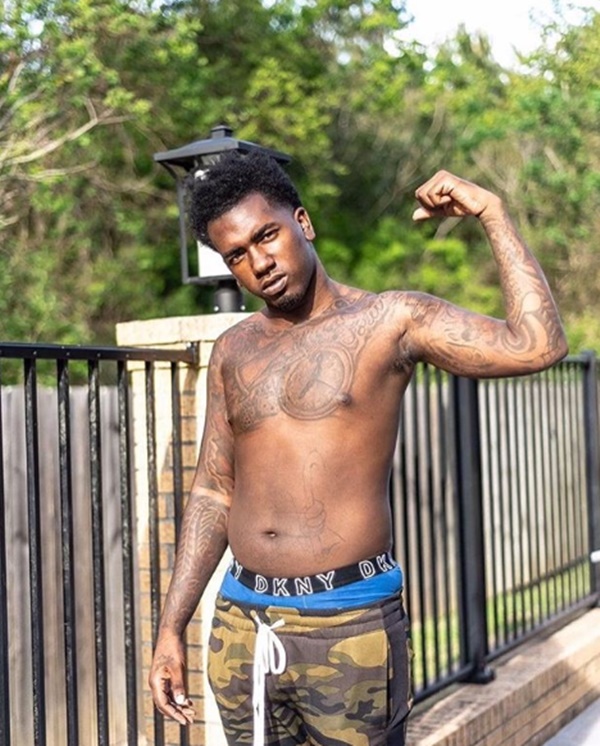 Apparently, he works for her and that is why Tokyo Vanity defends boyfriend rapper BC Jay.
When Tokyo spotted a comment that read "You can do better sis!!," she went all 50 Cent on their ass like they owed her money:

Jay posted this video of Tokyo saying he's more into her than she is into him:
As for her ex-Tobias, when things didn't work out, he took to social media last year saying this about Tokyo:
What if I came in ya life to make you better for another man…..and then I finally got my sh*t together and became that "better man"….