Van Johnson Pens Open Letter; He's "TIRED of Being PROFILED"!
Black Ink Crew Chicago star Van Johnson who recently announced that he is teaming up with Ceaser Emanuel of Black Ink Harlem to open a new location in Houston. Read on to see what Van is speaking on now…
CelebnReality247.com reports that he is tired of being profiled, judged, and oppressed just because of the color of his skin.
Van Johnson took to social media to express his frustration while promoting his new Black Lives Matter saying, "I'm sick of being profiled for the color of my skin."
Johnson is now selling the injustice hoodie at Chicagorilla.com for $60.00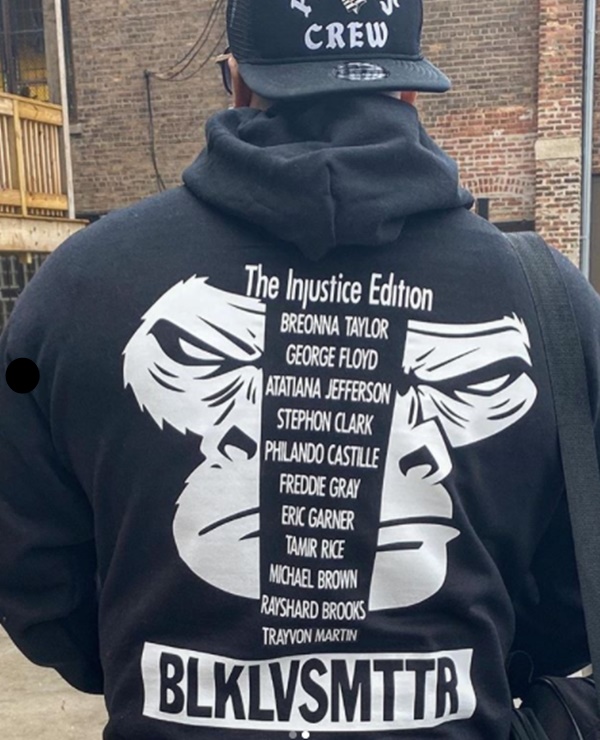 He writes in an open letter to his fans:
On my way back outta town wearing my very meaningful injustice edition hoodie, I'm dropping this the day of our event on the 24th and they will be available for pre-order tonight at 7 pm and dropping on the website on Oct 25th at 12 noon. I'm not very political but I'm totally for equal opportunities for my people and I'm sick of being profiled for the color of my skin so my BLACK ASS WILL BE IN THE AIRPORT WALKING PROUDLY TO MY TERMINAL WEARING IT… P.S. Pray for me as I go to Houston once again and lock in this amazing opportunity with my brothers @doughboy_sauce and @ceaserblackink SPEAK IT INTO EXISTENCE… Put up an ?? if you rockin with me!!!