Who is Love & Hip Hop Hollywood newbie Akbar Abdul Ahad?
Akbar Abdul Ahad was introduced to Love & Hip Hop Hollywood viewers as Teairra Mari's new love interest. We have to admit he is fine, but he has a bad boy backstory. And, yes, we still think he is fine.
Over season 5 of LHHH viewers also learned that he is possessive and controlling about Teairra Mari and who she hangs out with.
Akbar also proves that he is NOT a fan of Nikki Mudarris and let her know to her face, but still who is Akbar Abdul Ahad and where did he come from? Read on…
CelebNReality247.com has been doing our research as always and we have some interesting tea spilling on Akbar Abdul Ahad.
Who is Akbar Abdul Ahad?
He is a Minnesota native and a former basketball standout who was busted in a sting operation. The now Love & Hip Hop Hollywood Season 5 newbie was arrested and put behind bar's back in 08. We know that he NEVER wants to go back there.
In 2008, Agent David Voth of the Bureau of Alcohol, Tobacco, and Firearms (ATF) submitted the affidavit in support of the search warrant for the Meal Ticket Foods store located at 1168 Selby Avenue in St. Paul, Minnesota.

The ATF, working with the Minneapolis Police Violent Offender Task Force, believed that Black P-Stone gang members owned and operated the Meal Ticket Foods business. Officers had identified the owner of the business as Akbar Abdul-Ahad, a known member of the Black P-Stone street gang, and the co-owner as Vito Corleone Williams.

In April of 2008, Akbar was caught on wiretap speaking to Vito, the conversation was incriminating as the two spoke about hidden "heat" at the Meal Ticket Foods store location. It was that wiretap that put Ahad behind bars. For complete backstory click here…

To get a clear picture of Ahad's past before landing a small role on the reboot of Dallas on the CW, he tried to suppress evidence which landed him in prison (court Docs)
In a recent interview, Akbar speaks about his upbringing and why he doesn't do drugs, drink or smoke. See, his mother and father were crack addicts and he refused to follow in their footsteps.
Here is a recent interview between WCCO 4 News and Akbar:
What have we learned about Akbar journey from prison to Hollywood?
He is a Minnesota native but he was born in Ottumwa, IA
Akbar was a point guard playing form Idaho State Bengals in the NCAA in 2005.
He reportedly entered the NBA draft in 2006 NBA Draft, and later dropped out to return to his university.
Abdul-Ahad is good friends with 50 Cent. The rapper supports his music and clothing line, "MDE".
Well, you can do anything as long as you put yourself around the right people and make it happen.
He has ties to the Black P-Stone gang of Minnesota.
Akbar feels that he inspires people and that he also invests in women which is a big part of his storyline with Teairra.
Akbar is in a Polyamorous Relationship (he has a wife and a girlfriend) and wanted Teairra Mari to be his third concubine. It is also noted that Muslim men in America have quietly married multiple wives. Ahad is Muslim.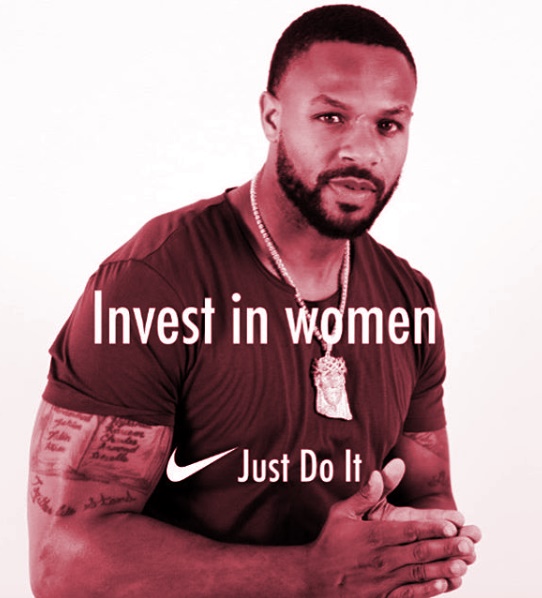 What is Akbar doing since Love & Hip Hop Hollywood Season 5 has ended filming:
He puts out messages of hope and inspiration, but at the same time he is weighing in on how people are looking at him since the accusations by Teairra Mari. The two have split since she thinks Abdul-Ahad posted the sex tape and photo to get back at her for ending their relationship back in May 2018.
When it comes to Teairra Mari, he subliminally put this out on social media:
IF YOU VALUE YOUR INTEGRITY THEN BE PREPARED TO TAKE A BEATING FROM THOSE WHO HAVE NONE.
Akbar recently wrote:
People will love you. People will hate you. And none of it will have anything to do with you.
He adds:
Always remember that tough people last in this world, and tough times do not.
Akbar has had plenty of time to reflect in his past, and now he shares his thought by concluding with this statement:
Patience, persistence, and preparation make an unbeatable combination for success people, it's your time.