Here is where we say we told you so, because tonight on the Love & Hip Hop 6 reunion Amina Buddafly Has a Shocking Reveal that we already knew about!!!
As always things get heated between Tara Wallace and Amina Buddafly when it comes to the man with the golden rod, Peter Gunz on the flip…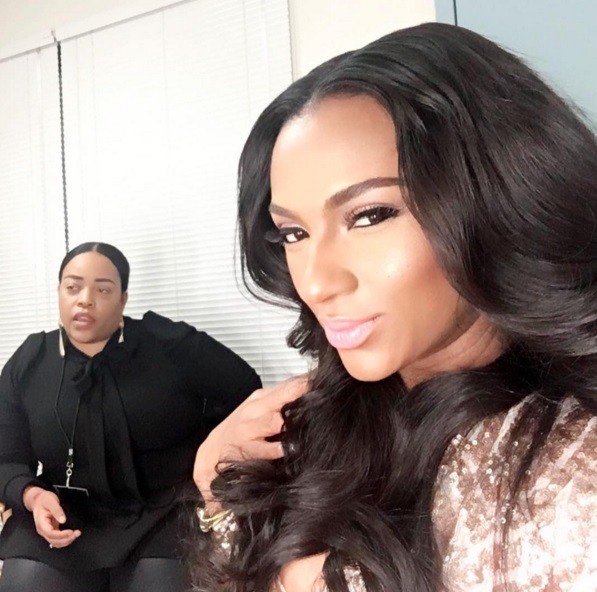 Amina starts off calling Tara a fraud when it comes to not knowing that she was pregnant for 18 months, which insinuated that Tara waited for LHH6 cameras to hear it first.
On tonight's reunion, Tara, who already gave birth to her third son named gunner responds to Amina saying that she was keeping it to herself and that she knew within a week. She also says that revealing the news to everyone was her plan B.
Peter Gunz weighs in saying:
"I'm Not the marrying type."
Tara Wallace instantly fires back, NOT taking kind to her baby daddy's words saying "if I needed to get married, Peter would have married me."
Here is the Clap Back from Tara Wallace from her January Tweet, which reads: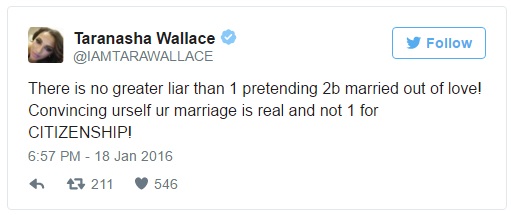 Tara posted this on her Instagram: , saying:
"I dont like to see my girl hurt this. I love you so much Tara ? Im Always Here"
In case you, don't know it was alleged that Amina NEEDED to get married because she was about to be deported, so Gunz said yes to her. This is the reason why Peter Gunz and Amina Buddafly allegedly got hitched in the first place.
Obviously, Amina didn't want to hear it, so she let Tara have it with some shocking news of her own on The Love & Hip Hop 6 Reunion Pt 1!
Now that her son Gunner is born, and everyone thinking that was the last baby by Peter Gunz after he revealed that he was getting a vasectomy has been on hold. After the last episode when Amina went off on Peter, it appears that Gunz decided to give his wife what she deserved, and that is a baby.
Yes, we already told you, but Amina Buddafly is carrying the last baby (number 11) by Pater 'Gunz' Pankey.
Shortly after the reunion aired, Amina took to social media posting this:
"Got pregnant again because I made love to the man I love." Now y'all can debate on why we did it until ya hair turns grey.. I feel good knowing that WE know and you just 'think' you know… A baby does not keep a man and being spiteful does not make you a winner! This is not a game. This is my life. But No matter what the circumstances were and are, I now feel happy to be expecting again and even happier to know I have the best baby daddy I could ask for. @petergunz174 I love you 4ever and I will never be scared to show or say it because of people. #babyBX ?"
For now, see if Tara Wallace has something nice to say about Amina before the show starts:
Thoughts?