Angelina Is Still Holding A Grudge Against Jersey Shore Family!
If you have been watching Jersey Shore: Family Vacation season 3 then you know Angelina Lashelina's wedding turned ugly after a toast went horribly wrong. Read on…
CelebNReality247.com reports that Snooki, JWOWW, and Deena made a loving toast from the heart with some personal jokes that should have been for the family only.
Angelina was cool with it while the ladies were on the mic, but once they went back to their seats she started complaining. It was almost like Angelina was causing drama for the camera because she knows they didn't mean any harm. What's crazy is she tolerated her husband Chris' brother bloody shit joke. See the newlyweds were on 'How Far Is Tattoo Far' and she gave her him a chipmunk with bloody shit coming out its but on his leg. It was out of line, but Angelina isn't complaining about that, nope she acted up for the camera.
Just note that Angelina was seen saying "I love it!"
The joke that turned it ugly was the Staton Island dump joke from Jenni.
The night after the infamous episode aired, many of the cast members took to Twitter to talk about the situation- and fight amongst themselves.
Deena sent an apology, calling the wedding "one of the most dramatic things I've ever been a part of filming." She said that she and the other bridesmaids received threats for months before the episode aired, which took a toll on their mental health.
Deena said: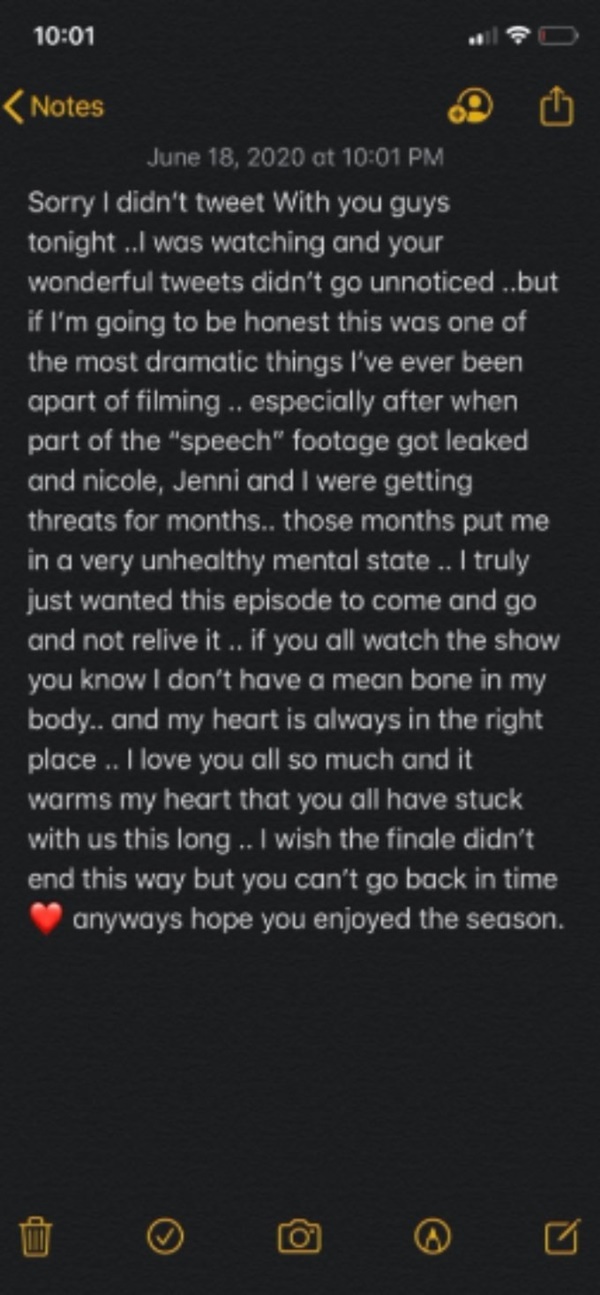 Jenni tweeted support for Deena.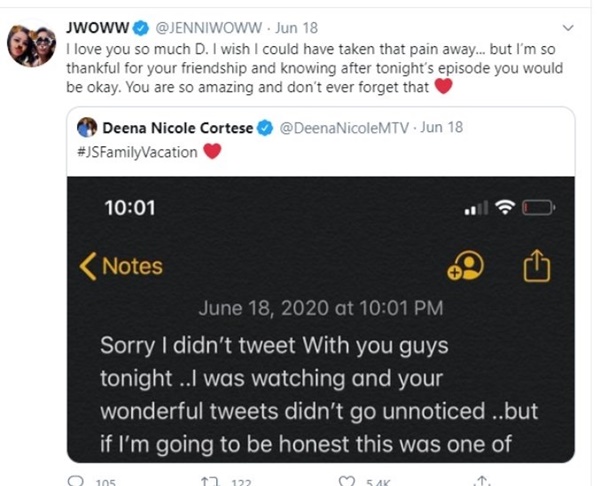 I stayed up so many nights hearing Deena cry over names she didn't deserve.  All while Angelina basked in the attention she was given.
Jenni added that she'd been waiting months for the episode to air so that fans could know what really happened with the speech.
Angelina even deleted her Twitter account over the drama, but not before adding more fuel to the fire by insisting that she'd acted appropriately.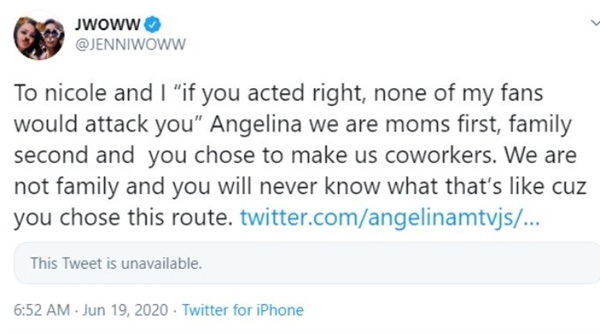 After the way Angelina acted at her wedding after the toast/roast, Jenni responded to the now-deleted tweet, saying that Angelina was "not family."
It appears that Angelina is still holding a grudge making digs as she did on Sunday as she celebrated her birthday.