Another Love & Hip Hop Atlanta 5 Star bites the dust, but wait until you find out which one, because its NOT Karlie Redd or Jessica Dime!!!
Find out which LHHATL Star just flipped the deuces to the series…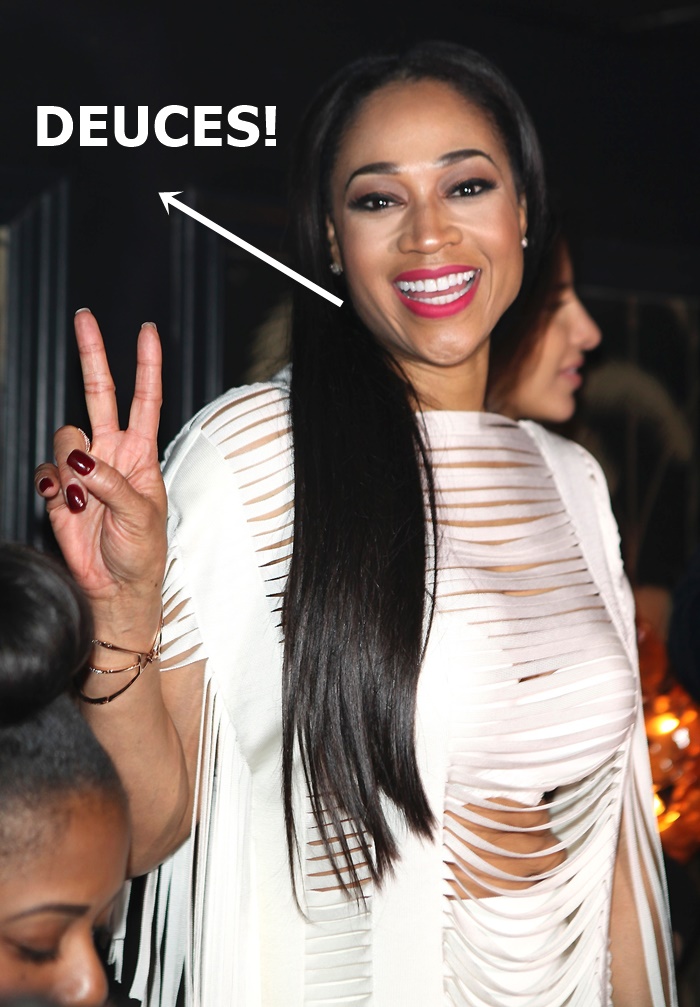 After this season LHHATL star Mimi Faust has had enough with Stevie J and Joseline Hernandez twisting the truth on national TV, so she is DONE with Love & Hip Hop Atlanta!
Mimi has been called a maid, a mistress, a fighter, a porn star, a baby mama and tons of other remarks that all came from Joseline Hernandez. For two seasons she dealt with Nikko London and his antics and for three seasons she put up with Joseline and Stevie J.
She's sick of the drama and lies!
Now the LHHATL Star, Mimi Faust is making headlines because she won't be returning next season?
Check her tweets: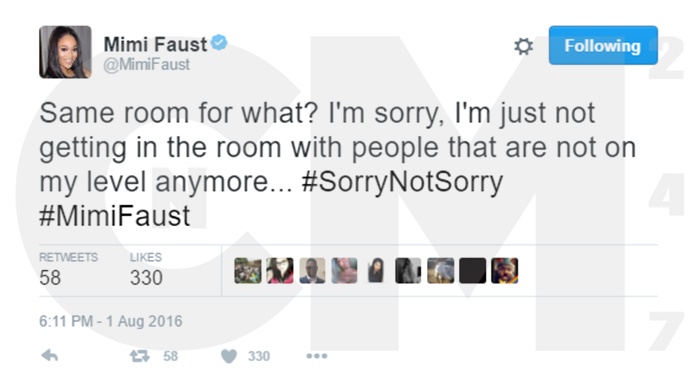 The LHHATL Star was spotted drinking champagne with Mimi is her manager and attorney with a "Cheers to leaving LHHATL after 5 long years of drama.
Could this mean a new deal is in the works?
Mimi writes: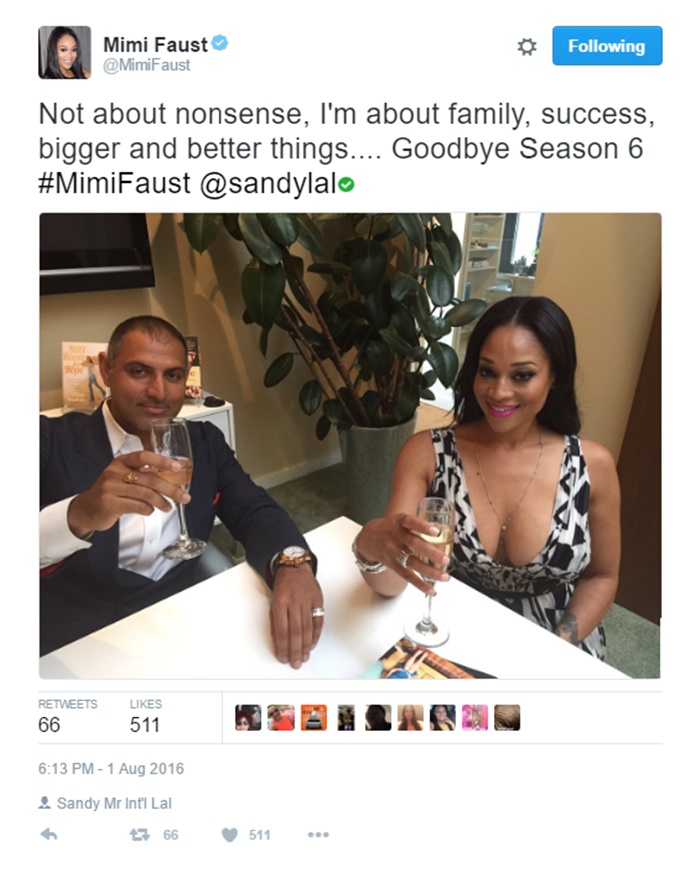 There was enough drama on season 5 EXPOSED & UNEDITED reunion to have another series of former LHHATL stars battle it out..That could be awesome. Maybe a Road Rules version of LHHATL stars who left?
Will you miss LHHATL Star Mimi Faust, now that she is saying goodbye?