On the season finally of Love & Hip Hop Atlanta 5 Tia Becca Tiarra shocked fans of the series with a positve test result that she was pregnant. Instantly the fingers pointed to J Nicks!!!
Wait until we tell you who Tia Becca Tiarra jumped the broom with on the flip…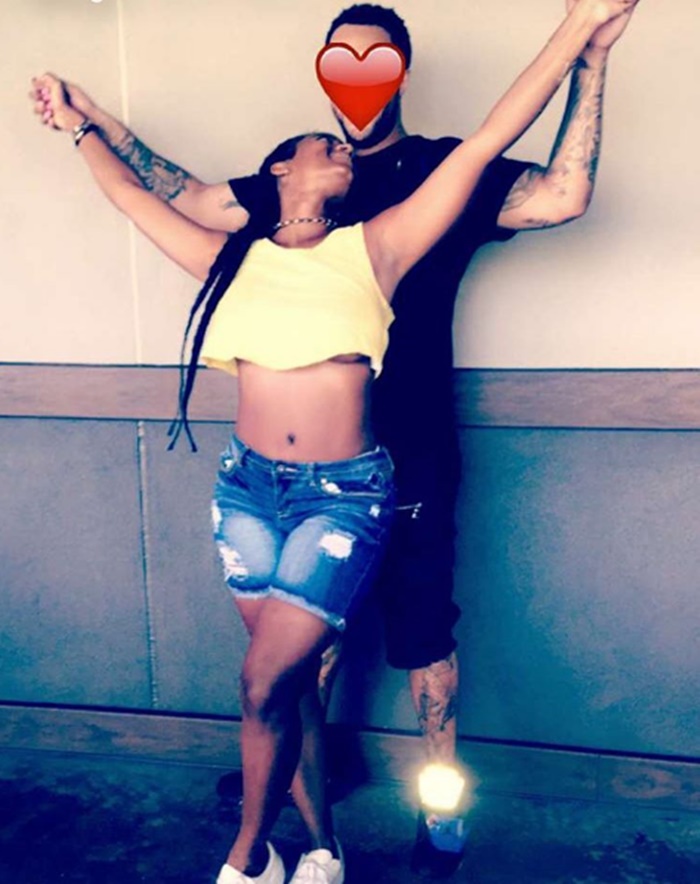 CelebNMusic247.com has some more piping hot tea to spill about Tiarra, Scrapp DeLeon's baby mama, who finally made amends with KK for Kings sake.
Now we have more tea on Tia Becca Tiarra, and we just learned that she is married. Yes we said MARRIED!
Tiarra revealed to Ken Butler World that she's happily married to a guy named Brian and that she's done with the boys from Love & Hip Hop Atlanta!
She also goes on to say that she NEVER hooked up or smashed J-Nicks!
Thank God, he's so yucky compared to Scrapp. Anyways, Tia went on to reveal:
"I did just get married."
And when Ken Butler asked "is J-Nicks your husband?"
She replied:
"No, my husband his name is Brian. [J-Nicks] is a friend I've had for years, but I could never date him, or sleep with him, or do anything like that."

"And he is a good friend but nobody on that show can compare to my husband. […] My new man is so great."
There you have it Tia Becca Tiarra is married to a man named Brian and is expecting baby no. 5.
Tiarra posted this message on social media along with the photo above of her husband:
"We laugh together, get that ? together, ride together… We heard about the insults but we're too rich and happy to care ?? BABY, oh BABY ?…"
What do you think about Tia Becca Tiarra getting married?