What have we learned this week from Black Ink Crew season 8 episode 6?
Well, for starters Miss Kitty has really been going through it with the passing of her mom, Tatiana is dealing with some drug charges, Teddy is being the typical hoe he always is, and Krystal and Donna are cool again. Oh yeah, Walt is in a relationship and heading toward marriage, Bae is a single mom, and Mike just found out he's a dad. Continue on for more on Black Ink Crew 8 Ep 6…
CelebNReality247.com has the latest from Black Ink Crew with the annoying new addition London who is NOTHING but trouble and completely disrespectful.
On this episode of Black Ink Crew 8 Ep 6, Miss Kitty went to Nashville to honor her mom last week to spread her ashes in her hometown, but London is utterly disrespectful trying to find a new shop and impress Cease. Oh yeah, she is also messing with Teddy who beds all the newbies of the shop.
Anyways, London oversteps her boundaries when she was invited on the Nashville trip to honor Miss Kitty's mom. London proves that she will step on whoever she needs to advance her career, which explains why she is f'n Ted. BOOO!
The crew tries to have fun as Miss Kitty takes Puma, Ceaser, and the crew on a pub-bike tour around Beale Street, where they drink and pedal to see the city in style.
Topping the tea this week, Mike meets up with Donna and Krystal to let them know that back in the day when he was messing with women, he knocked up a girl 5 years ago, and never knew she was pregnant.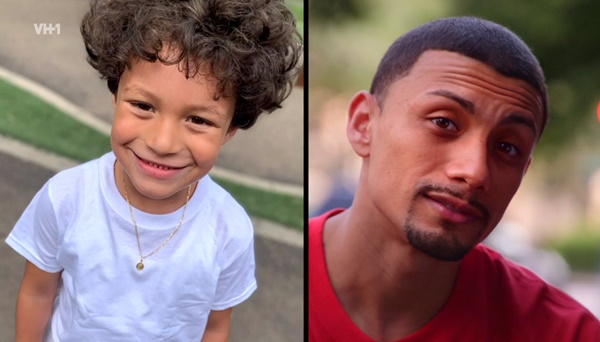 Mike, you are the father. That boy looks just like him. Damn!
Now, he needs advice from Donna and Krystal. Basically Mike is a dad, and that is awesome. He's a sexy Papi and a snack. Now he's a dad, yum! Mike struggles with the way he grew up and how his father was in jail during his youth.
Black Ink Crew 8 Ep 6 continues as Kitty confides in Ceaser about how London is a backstabbing assistant. Puma highered her, and he needs to fire her because she is nothing but trouble.
Meanwhile, Tatiana catches Teddy bedding London, so she feels that she ca do whatever she wants behind Kitty's back. London takes it upon herself to throw a Black Ink party as a way t drum up a buzz for a new shop. She tells Puma about it and he tells her she will either sink or swim. London sunk because the promo party because a sh-t show. When Kitty and Cease show up, Kitty confronts London at the party while she is sitting on Teddy's lap acting protected. When Kitty tells her to shut it down and leaves, London says "hell nah turn the music up." Right there she shows she is rude, unproffesional and disrepectful. Cease tells Puma and Ted shut it down.
Later the crew takes Kitty to her moms favorite place to send off some Chinese lanterns and honor her mom. It's a touching moment for Kitty after what London did.
In the end, Puma tells London back in New York that she needs to take a break from the shop. She storms off and quits. Thank God!