You might think that Bishop Don can't catch a break, but his past is filled with mistakes and now its catching up to the Black Ink Crew Chicago hunk. Will Don's past land him jail time?
Find out what just happened to Don…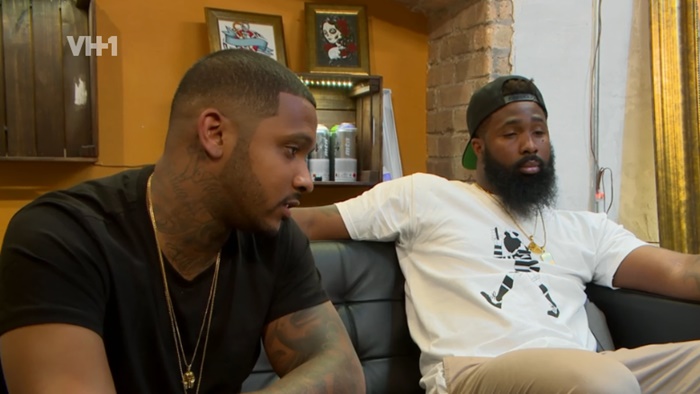 All CelebNReality247.com can think is that Ashley is going to be PISSED about Don!
Will Don have to serve time?
Don is trying to clean up his past, but he's hitting walls.  He appeared in court to deal with a ticket he got for driving on a suspended license. Instead of getting a fine or a slap on the wrist, Don learns that the judge wants to make an example of him. She sentenced him to 30 days behind bars.
After court he's back at 9Mag, he sits with his crew (Ryan, Phor and Van), telling them of his sentence. Ryan says that's not normal to get jail time for a suspended license. Don says the judge based it on his past.
The guys tell him to keep his head up, serve his time and take that time to get his mind right. Watch as Don learns out he may have to spend some time in jail:
Don seems to be on the same path as Black Ink Crew star O'Shit.  It's actually sad that both guys are such screw ups. Why are the hot hunks always so messed up? Get your shhh together men, and step up to the plate called reality check!
Don may not have made it as a professional athlete…oh well…get over it…Move ON! Find a new you, reinvent yourself Don. We know he can make something of himself instead of feeling sorry for messing up. We understand he's trying, but try harder. He is on a reality series, write a book Don!
Why can't Don realize that he has a gift to tell his story, and maybe he can help another guy who is on the road of self destruction.
Thoughts?