Black Ink Crew Chicago: Meet The New Cast Members!
With Van Johnson, Lily Barrios, Junior Diaz, Bella, and Adrianna all FIRED from Black Ink Chicago, VH1 has replaced them with new a new cast to stir things up.  Read on about the new cast members…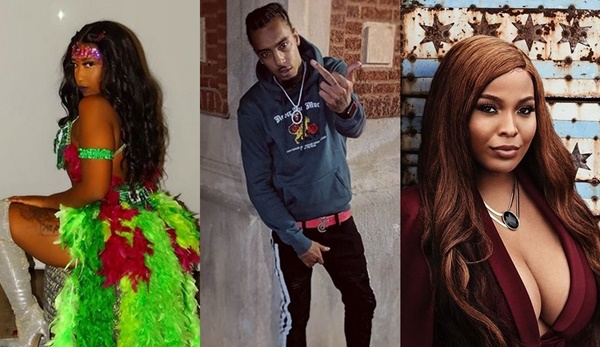 CelebnReality247.com has learned that it has been confirmed by the Black Ink Chicago page that these are the official cast member additions.
This makes sense why VH1 is promoting Ryan having major competition in Chicago this season. According to insiders, Charmaine opens her own shop called 2nd City Ink Tattoo Shop with artists Jessica, native from West London.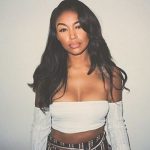 Jessica has officially left behind everything she's ever known in London and relocated to Chicago. She aims to succeed in fulfilling her dreams of running a successful female-forward tattoo parlor, stateside. However, Jessica soon becomes homesick giving an unlikely partner from the past a chance to seep back into the picture. Jessica's ex from California, who has just gotten out of prison for drug dealing, shows up in Chicago and wants to rekindle their relationship. Will she give old love a second chance or take the dating scene in Chicago by storm? Jessica is a perfectionist, who has sky-high expectations of everyone in 2nd City. Will this make her team better artists or will this create tension?
The rest of her artists are Draya (NOT Draya from Basketball Wives), Prince Spencer, King Plug, and Fly Tatted.
Here are their official wiki bios from Black Ink Crew Chicago site: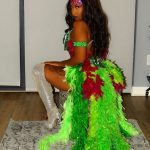 Draya:
Draya is a fun-loving, confident, self-taught tattoo artist who mastered her craft by watching YouTube videos. However, her sunny and positive attitude masks the fact she is running to escape a past which includes an abusive relationship, a father who abandoned her, and a mother who committed suicide. As a recently converted Buddhist, Draya believes in samsara, the cycle of rebirth.
She is hoping that 2nd City will give way to a bigger and brighter future where she can be reborn as the best version of herself. But when a possible sibling reaches out to Draya on social media (on behalf of her supposed father), will Draya's past threatens her happy future?
Prince Spencer:
Born and raised in Chicago's Wild, Wild West, Prince Spencer is both talented and funny.
He's been tattooing out of his westside house for many years…which is perfect for a guy serving 369 days of house arrest for a gun charge.
He's hoping a plea deal will make him a free man sooner rather than later. Then he can have a fresh start at 2nd City Ink. Prince has a complicated relationship with the mother of his 4-year-old son, who he is still in love with.
But the situation will likely get more complicated when she finds out about baby mama number two.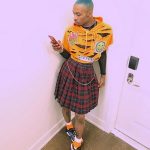 King Plug:
Plug is struggling to be recognized for more than his colorful sexuality. King wants to prove his worth as an artist to all of the haters in the world. This also includes his disapproving family.
King Plug wants to build an empire and remove his family from the violent environment that he managed to escape from. He found himself homeless this past year and was forced to stay in a friend's shop before taking a side job as a male stripper to make ends meet.
Fly Tatted:
Fly is a soft-spoken, caring, bad boy from the West Side of Chicago. He is hoping to use his obvious talent as a tattoo artist to get away from the streets. Tatted is the oldest of nine and is trying to set a positive example for his younger siblings.
His father, Vince, is a hardened street soldier and Fly wants to take a different path. Especially after holding his younger brother in his arms as he was needlessly killed by street violence.