Puma is on a new mission on season 4 of Black Ink Crew, this time Puma is Mr. Mom, taking on more of the parent responsibilities!!!
Get more details of Black Ink Crew star Puma on the flip….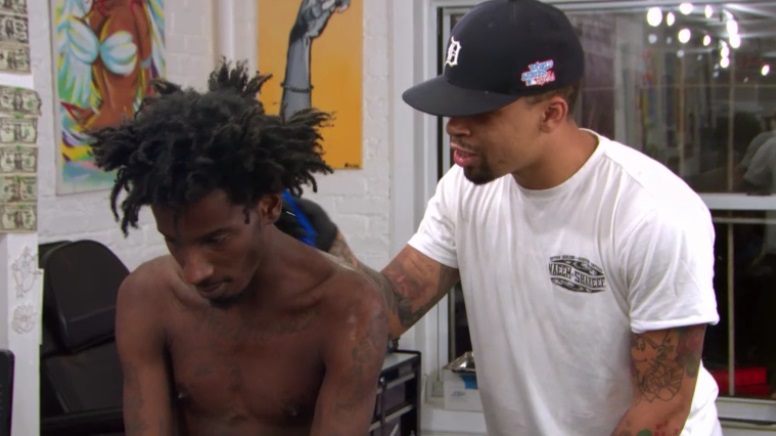 This season Puma is getting back on track with his new tattoo parlor Art and Ink, while Ceasar is building his Black Ink Empire down the block.
Despite the bitter rivalry, Puma is in good spirits, so he decided to get his daughter face inking on his back. But this is just the calm before the storm for P, because once Cease finds out that he's back on his A-game with his shop.
[rpi]
Mr. Emmanuel will stop at nothing to take out the competition, but who shot up Puma's new tattoo shop, Art and Ink?
Take a look here in the Black Ink Crew super trailer:
Yeah, if agree with us, this season of Black Ink Crew is looking to be stepping it up and bringing some decent story lines this time around.
Take a look at Puma, before the shooting on this preview to episode 2: