Love & Hip Hop 6 breakout star Cardi B captivated fans this past season with her loud mouth opinions, but Cardi B Says She's NO Role Model!!!
The boisterous reality TV star Cardi B has a few things to get off her mind on the flip…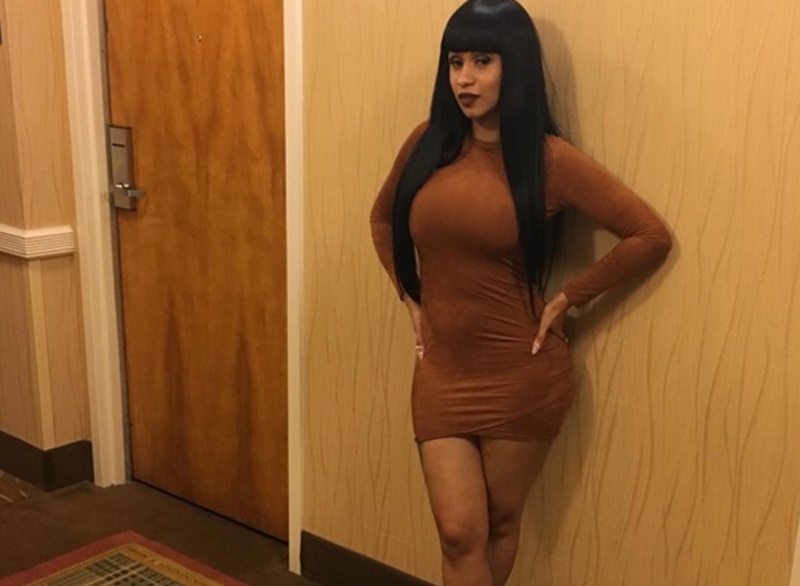 You may not think, but we are Cardi B fans because she keeps it real and has nothing to hide, so we give her mad respect for her!!!
After the Love & Hip Hop Atlanta season 5 premiere episode aired on VH1, the "Foreva" MC kept her fans in the loop as they fired off a series of questions her way. And in Cardi B tradition, she candidly spoke about her thoughts, why she doesn't look back and what inspires her to keep pushing harder.
Cardi took to Twitter starting off-putting cyber bullies in check saying:
"I really hate when people try to cyber bully me but when I violate them they want to say I'm the bully SUCKAD-CK"
She continued after someone tried to come for her, she fired back:
"Don't worry bout wat people think bout me worry bout your son not coming out ugly like you shorty."
Then when a fan claimed that she compared herself to Mya Angelo, Cardi weighed in saying:
"I'm not comparing myself, I'm saying she was a stripper just like me .Never know what people might turn out to be."
She also wanted to make it clear that she is no role model saying:
"I'm not Trynna be nobody role model I'm living and acting how I want .The industry is mad fake only way to happy is being yourself."
She adds:
"I hate when people try to say mean things about me but when I come for them & they family They can't handle it."
When it comes to her past, the "On Fleek" rapper says:
"I don't look up to nobody I look at my past to inspire me and remind where I don't want to be at :)."
The former stripper turned reality TV star also explains her education:
"Finish highschool did 3 semesters in college was broke decided to strip while I strip save a lot of money in the bank yet I'm a bad example."
She concludes reiterating that she is a bad role model, saying:
"Don't pop pills ,don't smoke only drink beer own 4 business give my Fams an allowance don't have kids only 23 but I'm a bad example."
There you have it straight from Cardi B herself!
Check the series of tweets below: