We all know the ladies love a bad boy and Chad Johnson The Bachelorette Villain Is Oh So Good, but Chad says it's just a reality TV Show!!!
Flip and get all the tea on the hunky Chad Johnson inside…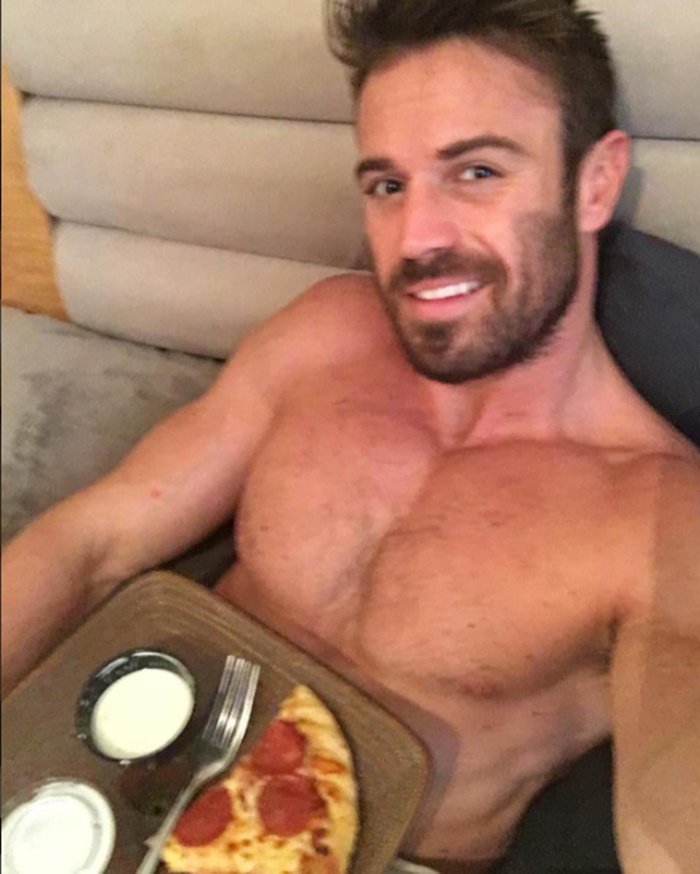 CelebNReality247.com doesn't always report about The Bachelorette, but Chad Johnson The Bachelorette Villain is worth the exception.
Chad has earned himself the nickname "Bad Chad" for his behavior on The Bachelorette this season, but according to Chad Johnson himself, he's not exactly the guy he was portrayed to be on TV.
If you've been watching The Bachelorette then you know that Chad got into a few altercations which included physical altercations with the other contestants and threats of violence. The Oklahoma-based realtor skyped into Jimmy Kimmel Live! following Monday's episode to defend himself.
Wow, this sounds like an episode of UnReal on Lifetime?
According to Johnson he admits, "I actually didn't watch any of the episodes until about a week ago, and then I started to kind of realize when I watched the last one, like: 'Oh, that's why the people are saying the things online that they're saying.'"  See, Chad was oblivious of what they did in the editing room to amplify the drama for ratings, which made Johnson say, "that makes a little sense now."
Bad Chad went on to say:
"I mean, when you're in the moment you say things and you do things, and my thing is sometimes I'll says things in order to get the result that I want," Johnson admitted. "[But] I have pretty good interactions with people generally."
After he learned that his departure was followed by the rest of the guys in the house rejoicing, Johnson couldn't help but laugh at the scene.
Bad Chad adds:
"Honestly, I kind of expected it…It's pretty hilarious though, I get it. They took me out. Good job, you sabotaged me, brah."
In regards to Jordan Rodgers, with whom he clashed repeatedly on the show, Johnson said sarcastically:
"Great guy, real great guy. Love him."
Obviously there's no love there, but when it comes to his threats about fighting Rodgers, Chad weighed saying:
"I mean, it's not like I would do that – obviously I have people that do those types of things," he said with a sly smile. "But honestly, at that point, I was just joking with him, I was just trying to get the guy to be quiet. You don't know what to say. I mean, there was a point where I couldn't even sleep in the next room they were talking about me so much. So I literally was like: 'How crazy do I have to go until maybe they think I'm insane and then they'll just start to leave me alone?' "
Chad might have been making headlines with his bad boy image, but we have some photos of him that are oh so nice…it will make your mouth water. Chad Johnson is delicious, but don't take it from us take a look at these photos….
Get more on Chad and his relationship with Hope as well as a series of shirtless photos at CelebNHealth247.com
Thoughts?
Are you a fan of Chad?
Photos: Instagram