"Black Ink Crew" returned last week. And we learned that Sky has been open about her fractured relationships with her sons but what we didn't know was that her son Des is also on the outs with his mom.
Last season, Sky and her son Des looked like they were inseprable and now there are NOT speaking. Read on to see why Des + Genesis say Sky USING Her Sons for Black Ink Crew Storyline…
CelebNReality247.com reports that Sky was furious last week claiming that her son Des was high on weed and stole from her.
Meanwhile,  during the off-season, Sky's sons Des and Genesis have been critical of their mother on social media.
Sky already has a broken relationship with her oldest son Genesis who wants nothing to do with her. Now that Des spent time with him, it's like he was brainwashed into hating his mom Sky.
After last weeks episode when she accused him of stealing money from her and then slammed Des for being high during the conversation.
Des later accused Sky of being the person who introduced him to weed. Apparently, Des had much more to say. He joined Genesis on Instagram Live. And the brothers vented about Sky. He is fed up with his mom and feels like she uses him for TV.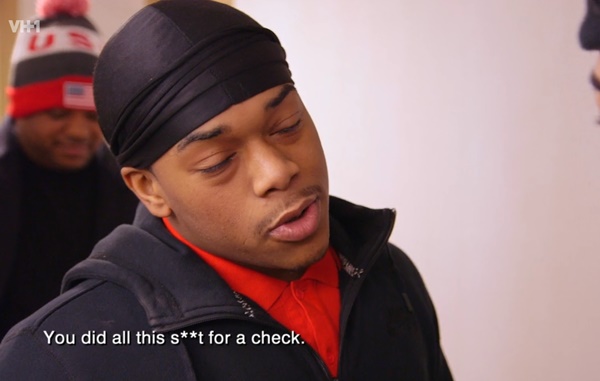 Her sons are NOW EXPOSING her as a TV MOM and that is it!
She is ONLY around when the cameras are rolling. Her two sons say that Sky uses them for her Black Ink Crew Storyline.
Here's what he had to say:
I ain't finna do none of that sh-t. Even though you my mom, you ain't done nothing to be my mom like that. But sh*t, I love you.
Genesis said that Sky only reaches out when she wants them to be on the show. He also believes that the producers like to set him and Des up so Sky can have dramatic moments. This is why he insisted on being paid to film. Genesis now thinks it's best to just love Sky from a distance.
He said:
You just gotta understand like and appreciate this opportunity. When the people asked me to do that sh-t, I already knew what's up. I wasn't finna do that sh-t without getting paid though. With me, I made myself love from a distance…She doesn't even answer n—a sh-t until she want me to come on TV.
Des chimed in and agreed that Sky disappears once they wrap up filming:
She doesn't answer any more after she got her sh*t. And when she gone, she was gone.
Genesis also doesn't like that Sky said that he's a bad influence on Des.
Hey, it sounds like they may be telling the truth on Sky.