After the sudden death of her close friend Big Ang Drita D'avanzo Can't Watch Big Ang on Mob Wives: The Last Stand!!!
CelebNReality247.com watch Mob Wives: The Last Stand and we have to admit it brought tears to our eyes watching Big Ang battling cancer and watching her on tonight's episode, but wait until you hear what Drita said on the flip…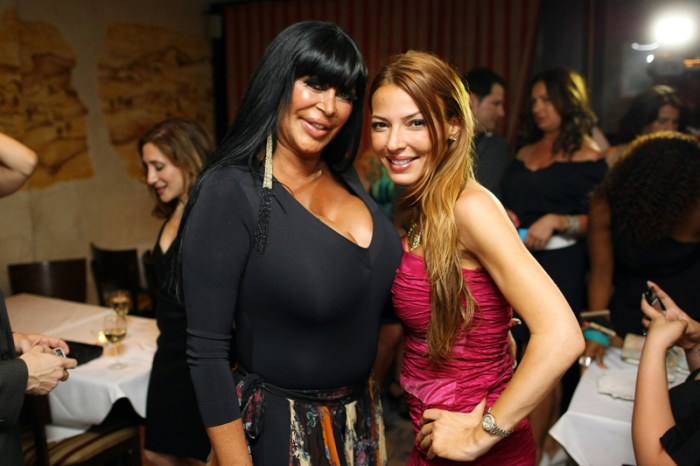 Our prayers are with Big Ang's friends and family. We understand why Drita D'avanzo Can't Watch Big Ang on Mob Wives!
On Monday, we said goodbye to one of our favorite reality TV stars, Big Ang Raiola as she was laid to rest. However, Mob Wives is still scheduled to air on Wednesday, but Raiola's good friend and costar Drita D'avanzo won't be tuning in for this week's run.
D'avanzo reveals that she is still having a hard time dealing with Raiola's death.
The 40-year-old reality star explained to Radar Online:
"I'm grieving…She was very good to me. We would laugh and talk on the side of the filming. I'm devastated."
Before Big Ang Raiola passed away at the young age of 55 early last Thursday morn just after 3:00 am, she told D'avanzo that she wasn't the tough girl everyone made her out to be.
[rpi]
Drita said:
"I am just different…Ang used to tell me, 'Everybody thinks you are a big tough guy, but you are the biggest mush I know.'"
Not only did Drita D'avanzo loose her friend, she also lost her brother-in-law and that is why she is taking this so hard.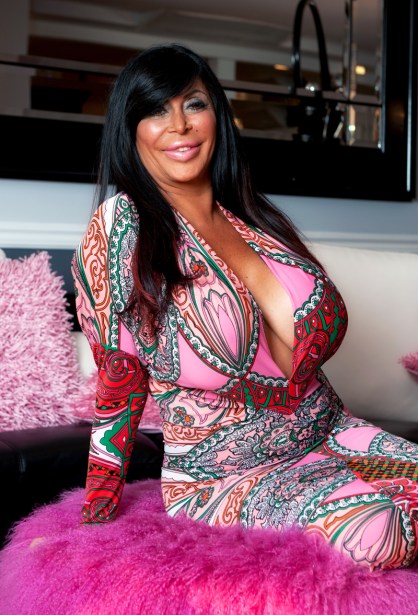 A grieving D'avanzo added:
"Two deaths, I have a disaster…My husband knows how much I loved Ang, and he's supporting me. This was so traumatic, I can't wrap my head around it."
D'avanzo continued:
"I could never watch the scene again when Ang told me she had cancer…That was so sad. It makes me cry."
Right now, D'avanzo is not ready to watch The Last Stand, but in time she will be able to tune back in to Mob Wives: The Last Stand.
"I am not ready to watch it yet."

"Obviously I will eventually, but I am going through it. It's a really hard time."
She added:
"I'm not watching it tonight: I don't care if every Mob Wife in the world were cursing me out—I don't care what anyone was saying."

"I am just very sensitive to seeing Ang. So I'm not being able to watch it."
While Marissa Jade weighed saying that she will be watching the show:
"Unfortunately, I wont be watching with any of my costars, but I will be watching with some close friends tonight as I know it will be a hard episode to watch knowing she is not here with us anymore."