The Mob Wives: The Last Stand Reunion may be over, but the feud between Renee and Drita is NOT, Drita D'Avanzo CLAPS BACK at Renee Graziano's Cryptic Tweets!!!
CelebNReality247.com and CelebNMusic247.com has some hot tea to spill on the longtime friends still feuding on the flip…

Did you hear, Drita D'Avanzo CLAPS BACK at Renee Graziano's Cryptic Tweets?
On Friday, Mob Wives 6 has officially come to an end even though the season is only 5 episodes in. Renee SHUT DOWN the rumors about Big Ang, saying that she was at the reunion and doing great. She posted photos of herself with Carla and Karen, which set off our red flags asking where was Drita D'Avanzo.
Drita D'Avanzo was in attendance, but she was NOT is any of the photos with Renee, Carla or Karen. In fact, Drita made it quite clear that she was happy Mob Wives was finally over.
Renee was spotted on Twitter posting a cryptic tweet that appeared to be directed at Drita and possibly Brittany.
Graziano writes over the weekend: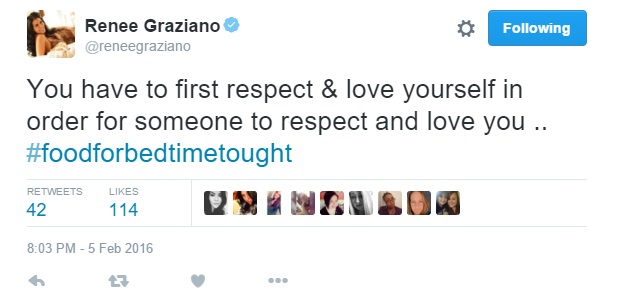 That was NOT the only subliminal remark from Renee. She was happily speaking about her co-stars and one of the producers that she calls brother, when Graziano FIRED OFF this shot which seemed to be directed at Drita.
She said:
"On some real shit – ALL ABOUT THE MOBWIVES 6 #LASTSTANDREUNION .. hold tight it's coming and this finale u ain't ready for…The only people complaining about the truth were the ones living a lie …"
[rpi]
Drita apparently was unfazed by the subliminal attack from Renee and dusted it off her shoulder.
However, Drita ended up posting this photo with a caption that reads:
"Almost there #Reunion – The only thing that I'm excited about is knowing this is the last day I ever have to be with these crazy ass mofos!"
If you noticed, Drita removed the remark about her Mob Wives The Last Stand co-stars, but we snapped it before she removed it.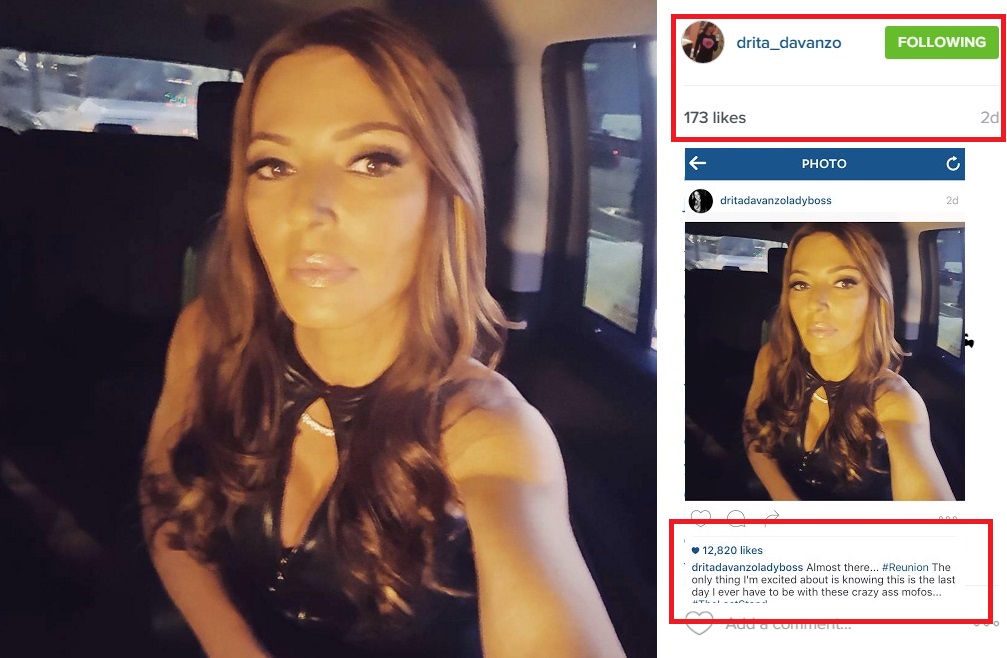 She may have been unfazed by Renee, but she's obviously doesn't care because she no longer has to be on TV with any of the Mob Wives.
As for her friendship with Renee, it appears that that there is no love lost, but we hate that we are left hanging with two of our favorite ladies from Mob Wives fighting.
Don't you think Vh1 should have another season of Mob Wives?
Drita and Brittany are still cool. They were last spotted out with some friends in Staten Island.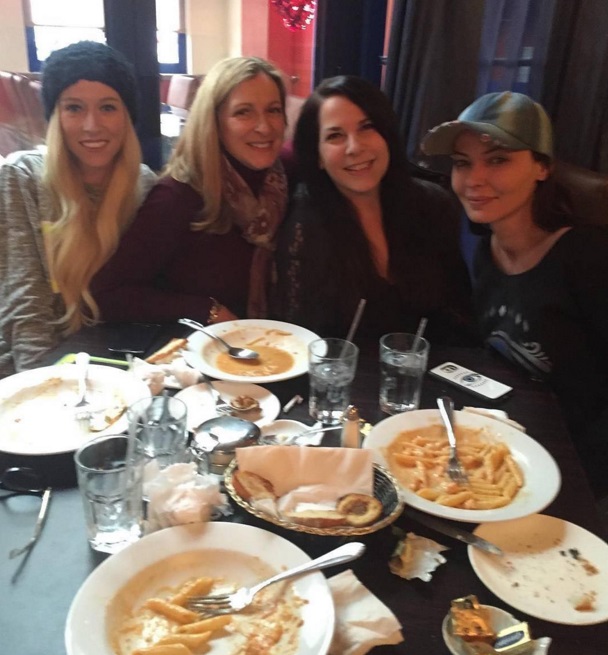 What do you think Drita and Renee Graziano feuding? Is this because of Carla? Or could this be all over Brittany?