Erica Mena is still standing by her man Safaree Samuels after he received a wave of backlash this week for protesting against New York's recent proposed ban on fur.
Safaree Samuels was spotted by a local news station joining pro-fur protesters outside of NYC's City Hall chanting "no fur ban." Read on for more…
CelebNReality247.com has learned via ABS that the "Bad Energy" rapper took his fight to social media.
Erica Mena's fiance said:
IM NOT FOR IT!! Safaree X ?? thousands of jobs will be lost if this goes through for a lot of hard working ppl! our choice outright #NoFurBan #furinpeace.
The "Bad Energy" rapper added:
The "Fur ban is no different than laws targeting baggy pants that are done to hurt the community #nofurban don't mess with my drip #NoFurBan #Safareelutherking.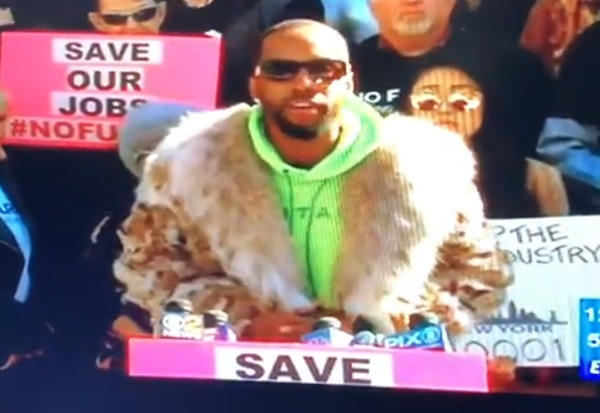 Safaree Samuels support was short-lived since his views were met with adverse reactions by a fan who said:
Your words are disgraceful and repulsive! ? You should buy some COMPASSION and EMPATHY not the skin of animals that deserved to live more than you!!!
Another let the 37-year-old have it by saying:
It will take time for your small brain to learn the reason why we dont want you wearing fur! Animals are being skinned alive. Fur looks better on animals!!??."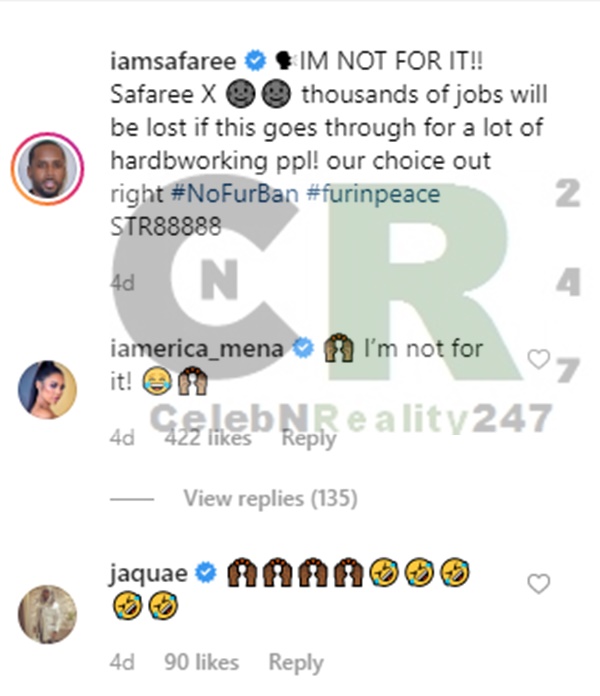 Safaree was supported by his fiance Erica Mena who wrote:
I'm not for it!
His friends Jaquae also supported him with fur emoji.
Then, a fan responded to Mena's comment and scolded Samuels for being pro-fur when he's supposedly vegan.
He was just claiming #vegan ?. So out of all the things to protect in this place we call earth ?.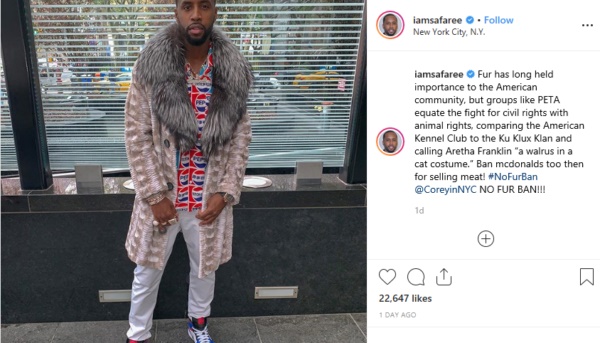 Erica Mena, the 31-year-old mother defended her fiancé, firing back:
Get off his nuts. You know more about him than you do yourself weirdo.
Thoughts?