Before the weekend kicked off Erica Mena sprained her ankle.
Luckily her fiance Safaree Samuels was there to carry his soon-to-be-wife down two flights of stairs. Erica is very pregnant and was unable to make it down the staircase without her man. Read on to see what happened after Erica Mena Sprains Ankle…
CelebNReality247.com has the latest on Erica Mena and Safaree Samuels who had to become Superman and carry his pregnant fiancee down the stairs.
Safaree had a little help from his friend SLIMM who picked up Erica as he and Safaree cradled her and carried Mena down the stairs.
They apparently had a great time, or should we say Erica had a great time being pampered by her man and SLIMM. She was hysterically laughing the whole way down the stairs.
Safaree captioned the video with this:
Pregnant wife + sprained ankle = nightmare for me and @manofsteel208 ??? we still had to work today and this sums it all up ? still had fun tho ??
Meanwhile, in the comment section, Papoose and Ginuwine weighed in.
Papoose said:
Damn no good wtf?
Ginuwine chimed in saying:
Take care of the Queen King.
Even Slimm had something to say about his day with the Reality TV couple:
@koreankandy this is all your fault ??? — Lmaooooooo yo what a day!!!!!????
In case you wanted to see how hot Slimm is: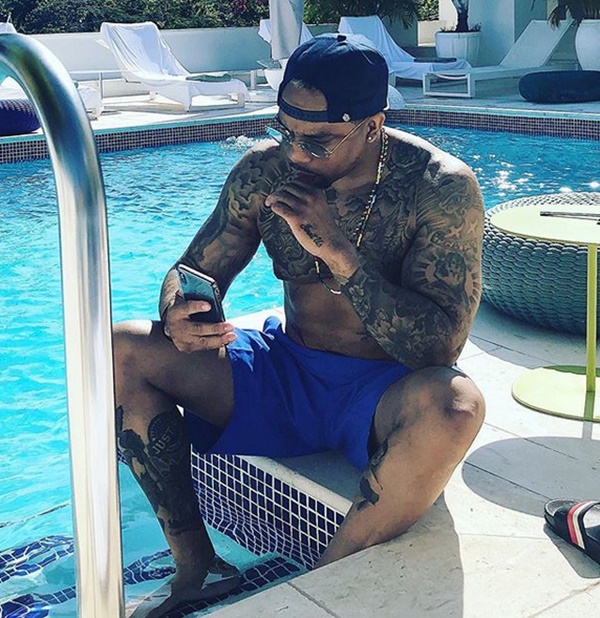 What do you think about the way Safaree came to her rescue after Erica Mena sprains her ankle?