Before anyone can weigh in and say that the one eyed rapped was not there for the birth of his daughter think twice, because Fetty Wap And Masika Kalysha Welcome Baby Girl!!!
Find out what we are talking about when it comes to Fetty Wap And Masika Kalysha on the flip…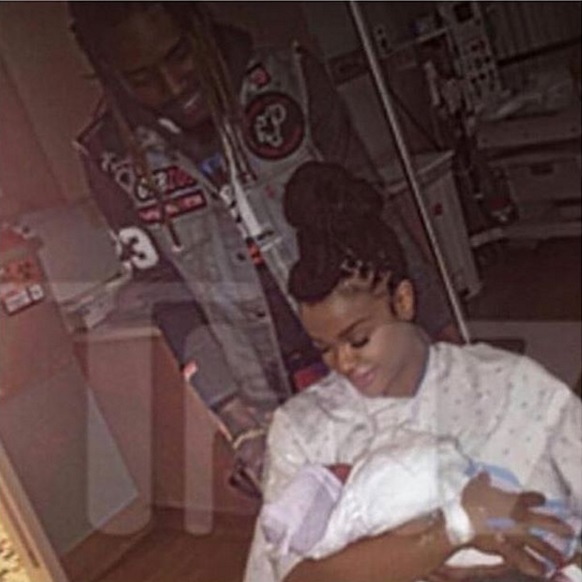 In a last minute rush, Fetty Wap made it just in the knick of time for the birth of his baby girl with Masika. The Love & Hip Hop Hollywood baby mama and he rapper welcomed their first bae together!
The trio looks like one big happy family in their first group shot.
HERE ARE THE DETAILS ON FETTY WAP AND MASIKA KALYSHA BABY GIRL:
According to reports, CelebNReality247.com has learned that Fetty and Masika's baby girl, Khari Barbie Maxwell, was born weighing 7 lbs and 1 oz Tuesday in a L.A. hospital at around 6:07 PM.

As for, mama Masika, her rep says that the labor was easy with little pain and no complications. And as for Fetty making it the nick of time, Wapp hopped on a plane from New Jersey the second Masika went into labor for about a 6 hour flight.

Fetty and Masika both agreed that they wanted their daughters name to have a special meaning so the decided upon Khari, which means queenly and joyful in Swahili
[rpi]
We are just happy these two have finally found a common ground since Masika and Fetty Wap were facing opposite sides of the coin when she first broke the news that she was with child.
A few weeks ago Masika Kalysha posted this video of her baby wanting out. Ok kicking her tummy. Take a look: