Drita D'Avanzo Won't Be Charged over a parking spot fight where Drita was arrested on misdemeanor assault charges on Feb. 9 after getting into a brawl!!!
Find out all the details on the Vh1 Mob Wives star on the flip…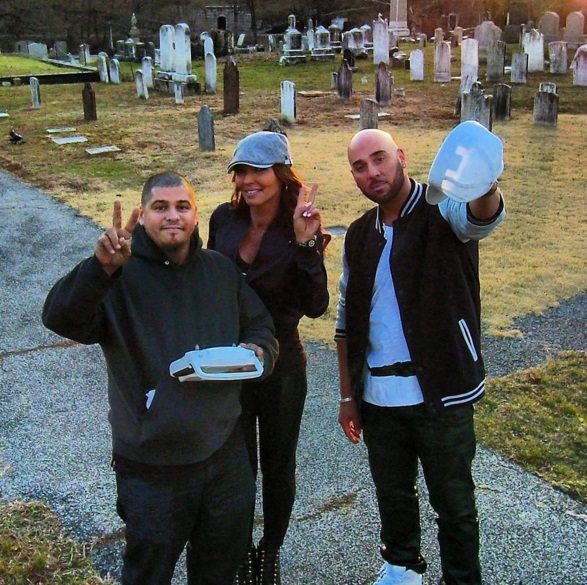 You can say this is a weight off the former Mob Wives star back since Drita D'Avanzo won't be facing assault charges for an alleged parking lot brawl with Mary Bratti on her doorstep, CelebNReality247.com has learned!
According to reports, the Lady Boss creator was scheduled to appear in court Wednesday morning, but the Richmond County District Attorney's office decided not to pursue the charges after all.
The famously volatile reality star Drita, who recently revealed some secrets behind the filming of Mob Wives triggered the shows creator Jenn Graziano to weigh in on the Mob Wives,  has made a reputation for herself with fans of Mob Wives since she has battled with co-stars in all six season of the VH1 hit.
Like Drita D'Avanzo always says "nobody likes a rat" so it seems that Bratti decided she didn't want to snitch after all or be branded a "f–kin Rat" for the rest of her life.
Mary Bratti, a former chef at the St. George Italian restaurant Enoteca Maria. Bratti said the scuffle happened around 4:30 p.m. Feb. 9, after D'Avanzo and the woman got into a verbal dispute.
Here is why Mob Wives Star Drita D'Avanzo Won't Be Charged!
However the office's spokesman Doug Auer explains:
"After speaking with the complainant, who indicated she did not wish to cooperate, and based upon our evaluation of the evidence, our office determined it cannot prove the case beyond a reasonable doubt and has subsequently declined to prosecute the matter."
D'Avanzo did not respond to a request for comment.
Thoughts?
What do you think about Mob Wives star Drita getting out clean?