It appears that Lil Fizz know exactly how to get under his ex Moniece Slaughter's skin and fester. The former B2k singer infuriated Moniece by dating her girlfriend A.D.'s ex bestie.
Read on to get the tea spilling on Moniece Slaughter, Lil Fizz and his new lady Tiffany Campbell…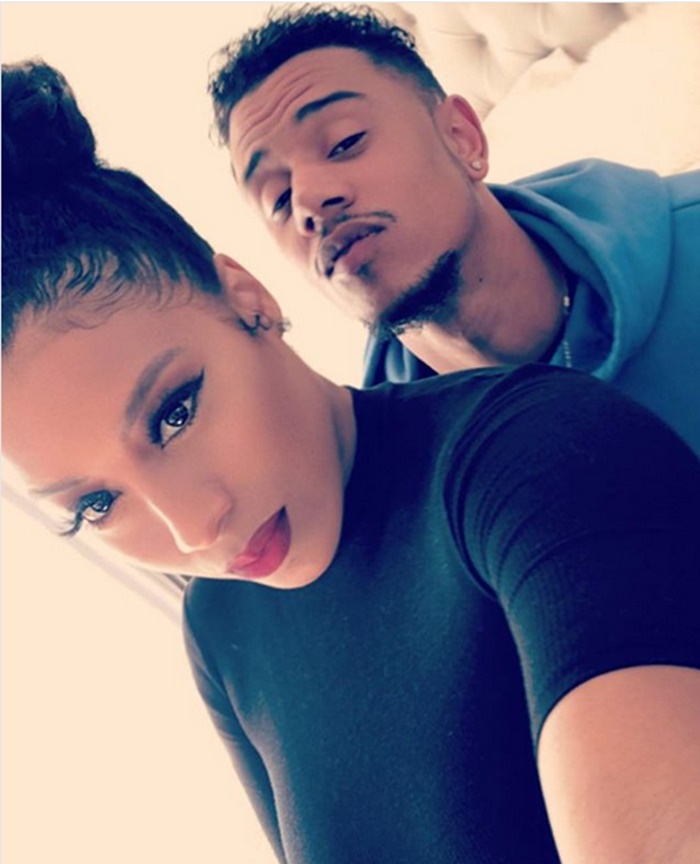 Moniece Slaughter and Fizz friendship is back on the outs, since he has decided to start dating Tiffany Campbell.
If you recall, Tiffany Campbell is Moniece Slaughter current girlfriend, A.D. former best friend.
Yes, it's messy, but this is how you payback a b—h who has been nothing but foul. Moniece and Tiffany have NEVER gotten along. They clashed from jump, things even got physical at one of A.D.'s photo shoots when Tiffany refused to apologize to Mo.
Tiffany strongly believes that Moniece is not a lesbian, but who cares? Obviously, Tiffany did, and that is what caused the problem. From that point on it's been shady insult after shady insult all last season.
Tiffany made it a point to announce she is with Fizz these days. Apparently we know she's strictly dickly.
She writes:
"I got his and he has mine! ??"
[rpi]
Fast forward to now, Moniece is PISSED with Fiz, so she did what any normal Hollywood reality star does. She turned to thousand of her "closest friends" on social media complaining about Fizz dating Tiffany.
Mo told her Instagram live viewers a After a recent video surfaced of Fizz and Tiffany bragging about going shopping together.
She weighed in:
"She's not getting back at me. It's not about her. It's about him. He continues to entertain women who blatantly disrespect me. I'm not dumb. I never just attack another woman. That other woman feels the way she feels about me and feels like she can disrespect me because of the sh*t my baby daddy has said."
Moniece mainly feels that Fizz is being disloyal sharing personal information with Tiffany.
She says:
"Why are you pillow talking with your b*tch about your baby mama that you haven't been with in eight years?"
Is it us, or is Fizz a tool?