Looks Kill! Former "Gigolos" Star Arrested After Beating Woman To Death!
Remember Showtime's former reality series, "Gigolos," that followed male escorts in Las Vegas?
Well, one of the former cast members from the series which debuted on Showtime in 2011 and ran until 2016 after 6 seasons, has allegedly beaten a woman to death. Read on for more details on the Former "Gigolos" Star who has been arrested after beating a woman to death…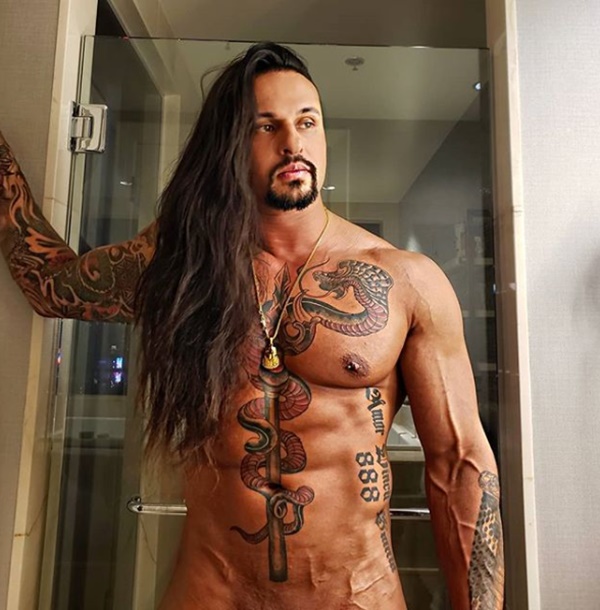 CelebnReality247.com reports that Las Vegas escort and former "Gigolos" star Ash Armand was taken into custody Thursday in Las Vegas by the Clark County Metropolitan Police Department.
Former "Gigolos" Star Ash Armond may be fine but apparently he's deadly. He has been arrested.
Here is what we've learned from The Blast who broke the news first:
According to a release from officials, 38-year-old Armand, real name Akshaya Kubiak, called 911 Thursday morning around 10:20 AM to report that his girlfriend was unresponsive. When police arrived, they discovered a woman to be deceased and determined she showed signs of physical trauma.

Officials say that Armand was immediately detained while detectives investigated. They were told the former "Gigolos" star and the woman were friends, and believe that Armand beat her to death while under the influence of narcotics, according to a statement from police.

It's unclear if an argument preceded the physical attack between Armand and the woman, or if he just attacked without notice.

Armand was immediately taken into custody on one count of Open Murder and transported to the Clark County Detention Center.

Armand, who is being held in custody without bail, was on Season 3 of Showtime's reality series centering on male escorts in Las Vegas. Armand was born in India and heavily into spiritual teachings, which were showcased during the "Gigolos" TV show.
The Gigolos site still reads, "Ash continues to embody the spiritual and sensuous approach to life that was embodied by his progressive family."