'Jersey Shore' Season 4 Trailer: Drama Drama + Drama!
Ok, so what is all the drama about on the upcoming season of Jesey Shore Season 4? Well, Angelina of course, remember we left off with the girls feeling terrible about their toast. Then, Angelina, who said she was cool with it, flipped out and boasted for the camera.
Things got so heated that the girls [JWOWW, Snooki and Deena] wanted nothing to do with Angelina anymore. Well, that's the drama.
Oh yeah, there's more. See Pauly D and Vinny had their side gig Double Shot at Love and Pauly D found love with his crazy new girlfriend, Nikki Hall. Read on…
CelebnReality247.com has the latest on the upcoming Jersey Shore: Family Vacation season 4.
We are not sure if Snooki will be part of the new season. She is on the poster, but she announced she was saying goodbye to the series. We hope she is in it. We love Nicole, she makes Jersey Shore much more delicious.
What's pasta without meatballs, right?
Anyway, back to the guidos and their new gym workouts, tans and, oh yes, quarantine.
Jersey Shore: Family Vacation is back and they're just as wild as ever in the first trailer for season 4 — even with coronavirus pandemic restrictions.
So, Pauly D had a solution and he pulled a Tom Cruise, but instead, of buying out a cruise ship, Pauly rented out a hotel.
Fans got an inside look at how the Jersey Shore family survived filming in a quarantine bubble in a clip released by MTV on Monday, October 26.
Paul "DJ Pauly D" DelVecchio said at the beginning of the teaser, as he shouted from the balcony of a massive hotel where the cast shot the upcoming season.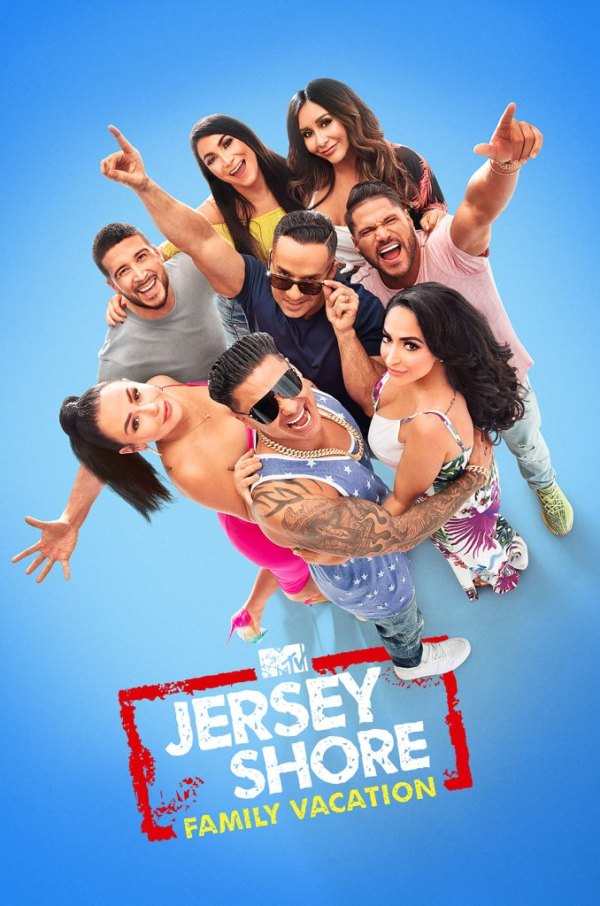 DelVecchio, 40, said:
I rented the whole hotel!
In the trailer you see many clips, one that was most interesting is Pauly driving his car with mannequins as passengers, all of which were wearing face masks amid the pandemic. #SMH
Also in the trailer, you see the following:
Angelina Pivarnick revealed that "it's not good between me and the girls" following her wedding drama, before pregnant Deena Cortese was shown saying, "just let it go away."
Viewers also got a glimpse at Mike "The Situation" Sorrentino reflecting on his relationship with his squad 11 years after their first season of the reality show aired in 2009. "The future of this family is going sideways real quick," he admitted.
Vinny Guadagnino noted that he had "a feeling it's going to get a little crazier here" as his Uncle Nino showed up at the resort.
The new season, which premieres on "Jerzday," November 19, will also feature DelVecchio's girlfriend, Nikki Hall, whom he kisses in the trailer, and Sorrentino's wife, Lauren Sorrentino.