Jhonni Blaze Backpedaling On Smashing Drake!
When it comes to Jhonni Blaze dating Canadian rapper and stud Drizzy Drake, she is stating that NEVER happened. Read on for more about Jhonni going full denial mode about Drake…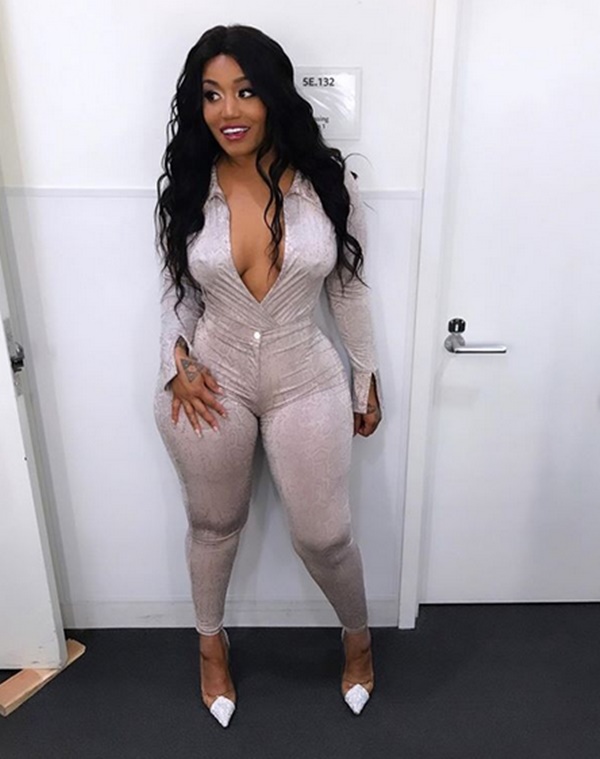 CelebNReality247.com reports that Jhonni Blaze has admitted that she never dated Drake in a recent interview.
Former Love & Hip Hop New York/Atlanta, and Growing Up Hip Hop Atlanta star Jhonni Blaze shared that she made the whole Drake hook up.
Jhonni Blaze spoke to Supa Cindy sharing that she would like the opportunity to apologize to him face to face.
The former reality star fabricated that she had a fivesome with Drake, where the two of them had sex without protection.
Now, she is backpedaling on the lies she said about the OVO rapper and this time she actually seems extremely remorseful.
Jhonni said:
Never dated Drake. It was just really bad, I've apologized. He unblocked me, that's a good thing… Everything's cool. I feel like one day we'll bump into each other, and it'll be I [apologize], he's heard me say [it] millions of times. We all grow up and build and become better people, so that was just something that I wish I was this age now. It would have went totally different.
She added that Drake is a "phenomenal artist" who is "so dope."
Basically, Jhonni is kissing major @ss and trying to fix things since her lies got her nowhere.