Love & Hip Hop couple Joe Budden and Cyn Santana relationship is currently on the rocks, but now new rumors are swirling that Joe has been creeping on Cyn.
Get the tea spilling on Joe Budden spotted with another woman. Read on to get more on Joe Budden Allegedly Creeping on Cyn Santana…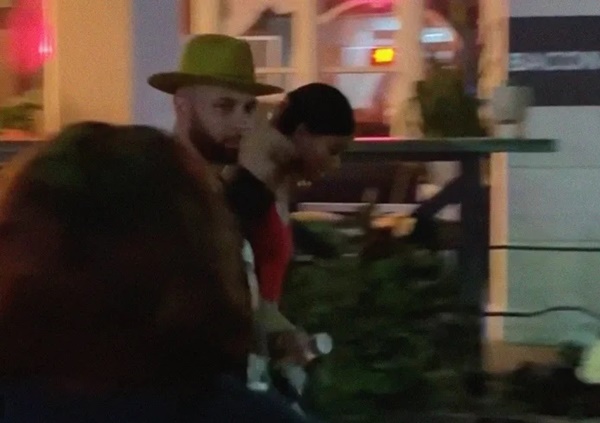 CelebNReality247.com has learned that rumors are swirling that Love & Hip Hop couple Joe Budden and Cyn Santana relationship may be over and it might be the fault of the woman in a photo with Budden.
Joe Budden Alleged Creeping on Cyn Santana Cause Split details.
According to Joe Budden, who recently announced that he and his baby's mother Can Santana were separating and no longer living together.
Budden addressed the rumors that he called off the engagement to Cyn to his Tampa audience. Joe assured everyone there that they are NOT over, just taking time apart. Meanwhile, Cyn posted a cryptic message to Joe fueling the rumors and now this.
Joe Budden was apparently caught red-handed during Spring Break, by a group of fans.
Joe was trying to sneak around with his new chick. The fans managed to catch Joe creeping on video.
In the video, which was taken nearly 2 months ago on March 12, Joe was seen on a what appeared to be a date with the beautiful model.
Jazzma Kendrick is a well-known model turned realtor in the Miami scene. ICYMI, she previously made headlines for having a relationship with Italian soccer player Christian Vieri, 45. Their relationship timeline overlapped with Vieri's relationship with Naomi Campbell! Allegedly he was creepin' on Naomi. They split around 2017 when Christian was called out for being an old racist, according to Bossip.
And we received word that Cyn caught Joe cheating on her TOO.
So this may be the reason why Cyn Santana is no longer living with Joe. The Latina beauty caught her podcaster bae cheating on her – so she left him according to MTO.
Cyn's friend added
Joe is foul, but he's gonna get his. She's going after him for child support.