Joe Giudice family is petitioning a former member of reality – the reality star turned leader of the free world, President Trump.
Gia hopes to save their patriarch from deportation, but the White House hasn't looked at the petition because she 15,000 more signatures.
According to The White House,"[Joe's request] has not reached the White House." So what happened to Gia Giudice petition to save her dad?" Read on about Joe Giudice Days Numbered in USA…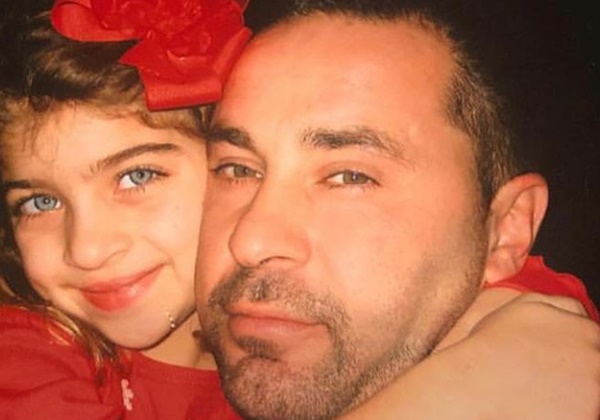 CelebNReality247.com has learned that Joe's oldest daughter Gia Giudice asked the president to help "give my father a second chance."
Get the latest on Joe Giudice Days Numbered in the USA.
Gia Giudice pleads in hopes to keep her father Joe Giudice in America.
She said:
[Please] give my father a second chance at being part of our lives and giving back to the community we live in once again.
The petition reads:
We request that our President, Donald J Trump review our petition and pardon my father to relieve him of this life sentence the courts are bestowing on him, yes in Italy he will no longer be incarcerated but will he ever be free if kept from his family and be able to be a productive member of society?
In addition, Gia's sister Milania posted a photo with a caption that reads "we will never stop fighting for you daddy."
Please sign Gia's petition to save her father.
Are the Giudices just fighting a losing battle? Should the Real Housewives of New Jersey's Joe Giudice cross the White House off his list of supporters?
Joe's time in the U.S. is drawing to a close. Yet, his daughter Milania Giudice has pleaded for the President to intervene. And Gia Giudice has started a petition on Change.org.
According to an article from People, the President has not discussed Joe's case. Nor has the press team responded to comments concerning his pardon request.
A source noted:
[Joe's request] has not reached the White House.
Apparently, just because Joe wants to stay in the U.S. is not enough to warrant a review by the President.
The source further explained:
If it was worth it on the merits, this would be something, but just because [the Giudice family] is asking…
Joe is not the only one facing deportation, the source adds:
Thousands of people have through different means tried to bring different cases. The vast majority of them don't warrant the decision.
Joe's daughter's stated they will NEVER stop to keep their dad in the USA. Gia's petition to get the President to pardon her father has 85,612 signatures. She needs 100,000 signatures within 30 days to get a response
If you want to see Joe out of ICE and back home with his family then please sign Gia's petition to save her father. They need a dad in the USA, not Italy.