Joseline Hernandez' Hate Me Now [Cardi B dis track] is the WORST dis track EVER! It's truly sad when Joseline had the opportunity to be what Cardi B is today.
The only problem is that Joseline Hernandez is a terrible singer. Now that she has been FIRED from Love & Hip Hop Atlanta the ex-stripper is still trying to prove she's a singer. She posted a Cardi B dis track on social media and everyone is just laughing at it. Read on…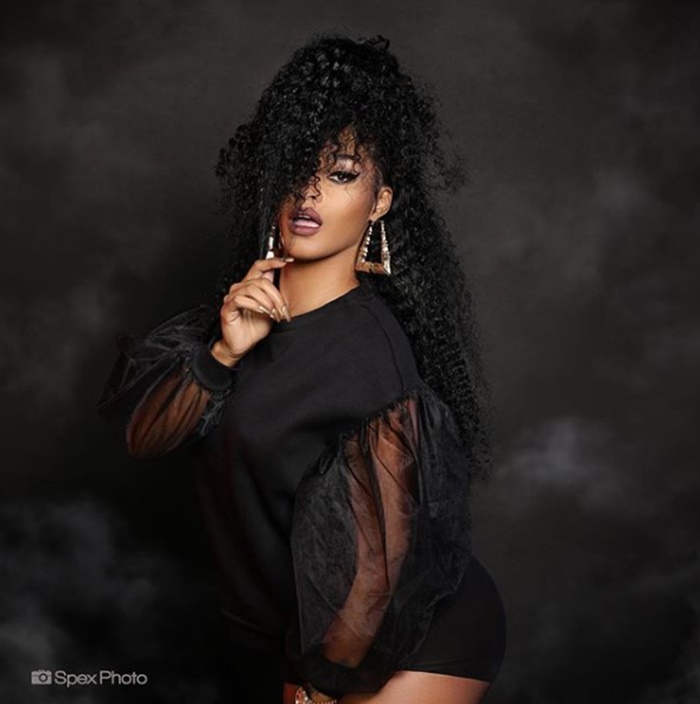 CelebNReality247.com has the latest on the former Love & Hip Hop Atlanta star, Joseline Hernandez who has moved to Miami to pursue her dreams as a singer.
The former stripper just landed a new reality series about juggling her career, being a mom and whatnot. In the meantime, Joseline Hernandez decided she was going to drop a dis track about Cardi B.
The only problem is the song SUCKS, there lyrics are weak, nothing rhymes and the video looks like a stripper shoot. #EPICFAIL
The Puerto Rican Princess dropped a snippet on Twitter featuring lyrics like this:
"Fabricated, illustrated, cartoon a** b***, bloody, my a**! Who the f** cosigned this hoe?"
Take a look:
#hatemenow pic.twitter.com/EGmbLOdR7I

— Joseline Hernandez (@MsJoseline) January 31, 2018
[rpi]
After the snippet surfaced online, one fan weighed in saying:
"@joseline bitch shut tf up you is ? you is an irrelevant ass hoe you is mad ? bc @iamcardib is better then you, Joseline sit your no talented ass down some where and focus on you child focus on going to rehab and STOP doing that CRACK , you is a bitch ass hoe talking bout you can fight bitch you can't fight now sit you plastic ass down BITCH"
Poor thing, she thought it was good. Can someone tell her to learn how to sing? She needs a real friend in the studio, NOT a "yeah that sounds great" guy.