Last night on part 2 of the LHHATL EXPOSED and UNEDITED reunion Karen King went on record to say that Tiarra is lying and that King is NOT Scrapp DeLeon's Son!!!
Get the tea that Karen King is claiming on the flip…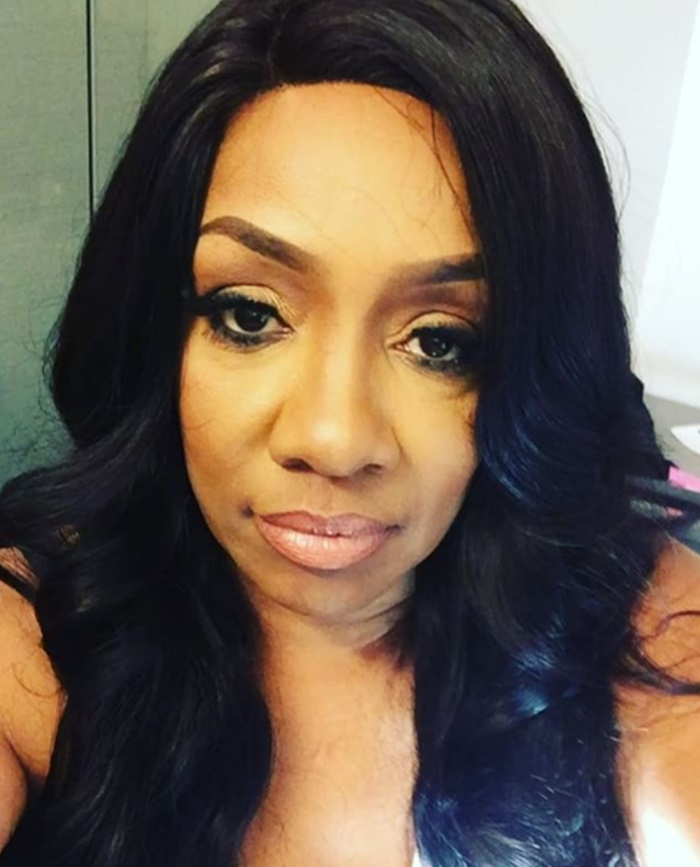 CelebNReality247.com is shaking our heads at this one. Now that Love & Hip Hop Atlanta 5 is a wrap, KK is stirring the pot for another storyline for season 6!!!
Spread you lies honey…spread your lies KK!
During part 2 of the Love & Hip Hop Atlanta reunion Tiarra revealed that she was married to Atlanta radio DJ Brian and the newly wedded couple are expecting their first baby together.
Of course KK couldn't hold back SHADING Tia saying that she was happy for her and all 5 of her babies by 5 baby daddies. Just MESSY!
The SHADE is REAL, but KK didn't stop there. Now that Scrapp DeLeon is locked up for the next 5 years, his mom is making sure to spread some serious RUMORS about his son King. The allegations arose from a young woman who has a child that looks just Tiarra's son King, according to KK.
After learning of this alleged information, KK became convinced that another man is the daddy, and not Scrapp DeLeon. With a 20-year sentence over his head, KK decided it's best to keep this news from her son. Tiarra caught wind of these very strong accusations and simply says:
"KK is miserable and needs to find her a man and retire in a retirement home."
Watch Karen King spewing lies on the LHHATL EXPOSED and UNEDITED reunion:
Do you believe anything that Karen King says? The former America's Most Wanted number one suspect just seems to hate Tiarra so much that she will say anything to discredit her.
Weigh in.
Don't miss the season three premiere of Love & Hip Hop Hollywood, next Monday at 8/7c!