Meet Love & Hip Hop Atlanta Karen King And Her Sons, now Here's The Tea On LHHATLs Karen King, Scrapp DeLeon and Sas!!!
Find out who is KK aka Karen King and her sons, Scrapp DeLeon and Sas are on the flip….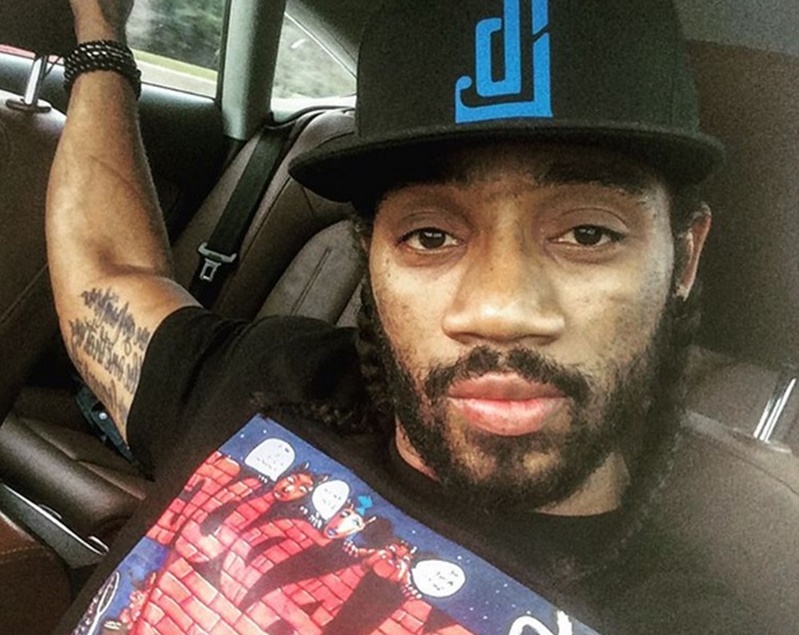 Love & Hip Hop Atlanta Season 5 kicked off tonight and fans got a glimpse of Karen King and her sons in the first 5-minutes of the show for the Dolla tribute.
This season of Love & Hip Hop Atlanta is upping the drama factor with a scandalous family. Mona Scott Young did some cleaning by ridding Nikko, Margeaux Sims, Erica Dixon and Khadijah.
Mona also will bright in the first transgender woman, D. Smith and her friend Betty Idol, a Houston native. They will stir the pot. For the love triangle, Mona has planned a dosey between Scrapp DeLeon, his baby mama Tiara, and "girlfriend" Tommie.
Who is Karen King and her sons Scrapp DeLeon and Sas?
Well we did some digging and have learned that Karen 'KK' King is a 'America's Most Wanted' alum! Karen is bringing her two sons Lyndon and Alonte, aka "Sas" and "Scrapp Deleon" to the show.
They are the nephews of Stevie J, and family friends of Mimi Faust.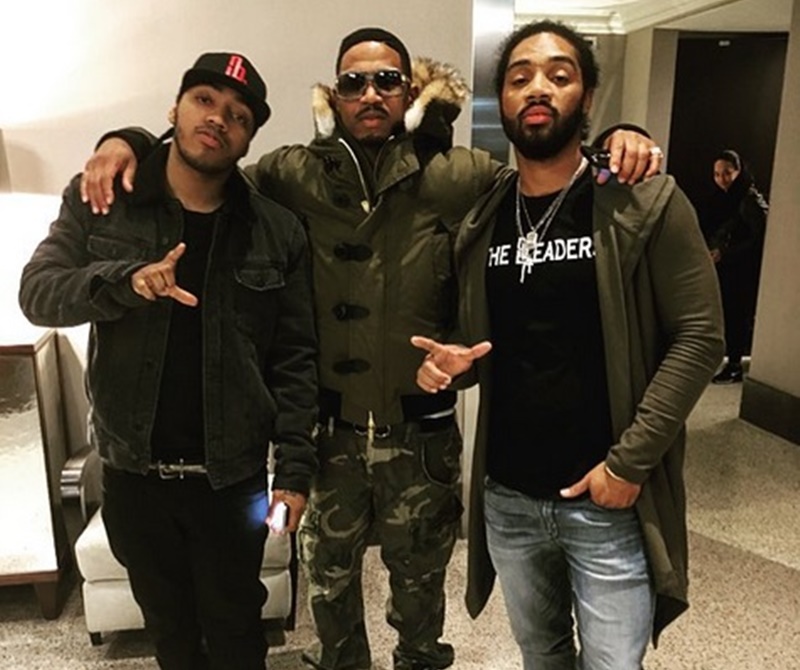 Why is Karen 'KK' King a 'America's Most Wanted' alum?
On the LHHATL5 Scrapp Deleon's love triangle will play out while he faces jail time.  We have a spoiler for the show. Scrapp Deleon (real name Will Cortez Robinson) is already behind bars. Being no strangers to the legal system, DeLeon is currently serving time.
See, Marshals arrested 24-year-old Will Cortez Robinson and 22-year-old Robert Silva Jr., both of Atlanta. They were all arrested and charged with the kidnapping and assault of Sas' father, Lyndon Baines Smith, in 2012. The alleged murder doesn't have many details about why. However, all three were later released and the charges were apparently dropped.
Interesting, right?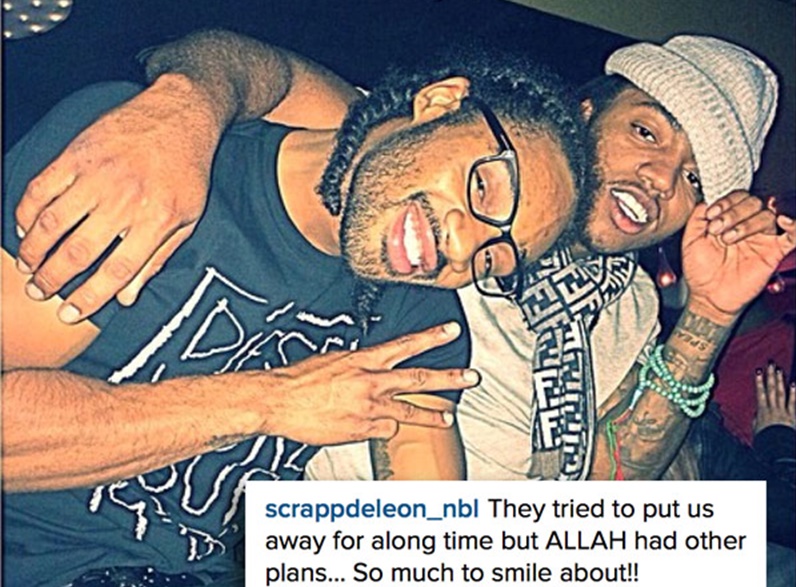 How did we learn Scrapp DeLeon is already locked up?
We dug around Sas' social media pages and saw that he began using the hash tag #FreeScrapp a while back, so we got a little curious.
[rpi]
Here is what CelebrityDirtyLaundry reports:
According to various news reports, Karen convinced her sons to kill her husband. They even recruited a few of their pals. In 2012, Scrapp and Sas lured their father to location and then proceeded to jump him and beat him down.  They lock him in the trunk of a car. The plan went awry when one of the rappers' friends was on the road with their dad in the trunk. He was allegedly preparing to ditch it somewhere, and got pulled over by the police.

This is where it gets really interesting – Karen, Scrapp, and Sas were all cut loose after the District Attorney in Cherokee County couldn't come up with enough evidence to put Scrapp, Sas, and their mother in prison. But, all three of them are walking around free, and now are apparently on Love & Hip Hop Atlanta. Seriously, what is this world coming to?!
Why Scrapp DeLeon was Arrested:
Starcasm reports:
Online court records indicate Scrapp is currently serving time with his "most recent institution" listed as Taliaferro County Jail, which is located off Interstate 20 between Atlanta and Augusta.

Records indicate that Scrapp was arrested for trafficking marijuana — a LOT of marijuana! He fell into the 10-2,000 lb range, which is classified as a felony, according to Georgia state law. The charge comes with a five to twenty-year sentence, as well as a fine of up to $100,000.

The offense date is listed as May 13, 2014.  In case you were wondering – no, this isn't Scrapp DeLeon's first (or second, given his 2012 arrest) run-in with the law. A quick search revealed two prior arrests in the state of Georgia, but given that the charges are nearly identical, I assume the latter is just a probation violation or something similar stemming from the original arrest.

Scrapp was sentenced to 5 years. The minimum sentencing for this crime. Maybe he should move to California where marijuana is legal. Or Oregon or Washington State.
This will be an interesting aspect to the show.
Thoughts?