Real Housewives of Atlanta star Kenya Moore is keeping the pregnancy rumors alive, but some just spilled the tea that Kenya Moore Paid Boyfriend Matt Jordan!!!
CelebNReality247.com has just got some hot tea on Kenya Moore who just got BUSTED paying another man to date her, but wait for the rest on the flip…

So here is the latest hot tea spilling on the 45-year-old Real Housewives star Kenya Moore, who claims that she got knocked up by her personal trainer boyfriend, Matt Jordan!
Like Kanye West, Kenya knows how to stay alive on social media!
We just got disturbing news report about the reality TV star, who has been trying to get pregnant for years, that she paid boyfriend Matt Jordan "soon to be baby daddy" to date and get her pregnant, CelebNMusic247.com has learned.
Apparently, Kenya Moore who is actually dating Matt Jordan, but the rumor about her paying Matt to be her man candy and farmer of her pasture, is apparently coming from reliable sources. And get this, they have numerous sources inside of celebrity homes (family, friends, neighbors) that are willing to dish out dirty laundry to the any or all celebrity gossip site willing to make it rain!
Here is what we are hearing via RQ:
According to the source, Kenya Moore paid her boyfriend Matt for every minute he appeared on the Real Housewives of Atlanta (RHOA) to be her love interest! The source claims Kenya will officially announce her pregnancy during the taping of the three-part Housewives reunion. Kenya has been offered a substantial amount of money by Bravo to remain quiet about her pregnancy in order to announce it when RHOA reunion airs in a weeks (exact date to be announced).

We believe every word the source has said, because Kenya Moore also paid her ex-boyfriend, Walter Jackson, a significant amount of money to act as her boyfriend in The Real Housewives of Atlanta "RHOA" season 7. Walter himself confirmed the reports that he and Kenya's relationship was fake; make for TV. Now we know why Kenya Moore argued so much with Walter about now wanting to settle down!
Matt told He told Real Mr. Housewife recently:
"That's my lady at the end of the day and it's hurtful to me when people say malicious things about her. The brother that said that is very weak in my opinion, for going on a national campaign to try to slander her image. That guy has faded off into oblivion, and she's still having to address or talk about a lie. She's onto me now and I'm sitting here years later, and I have to address a lie that another man-made. That's a beautiful woman, and let's use a little bit of common sense for a second. Why would a beautiful, intelligent, secure woman like Kenya have to pay a man to date her? It doesn't make sense."
Meanwhile Kenya is keeping the pregnancy RUMOR alive and kicking through social media with this video, but notice how she doesn't show her belly bump. it kind of reminds us of Beyonce with that folding belly claiming she was pregnant and didn't have a surrogate. Regardless of truth-telling or not, propaganda is what social media has become.
Take a look:
She even posted photos with captions that read:
"When you ask your boyfriend to make the bed??"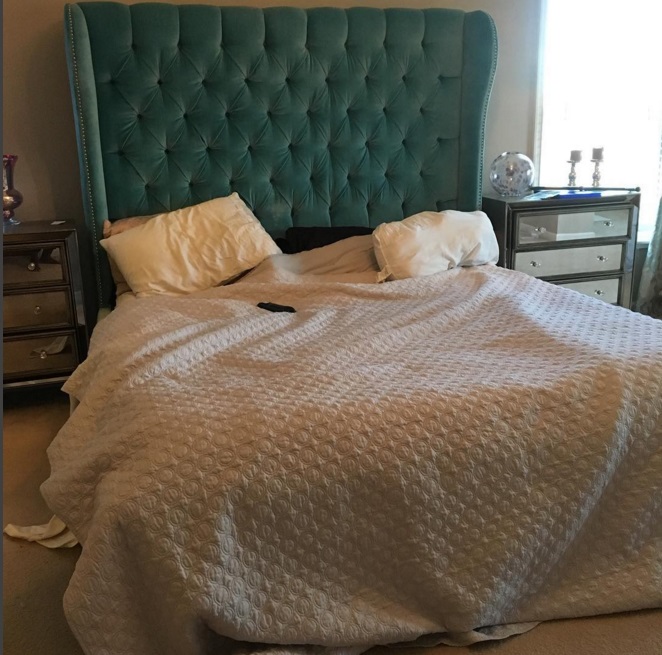 Who does his? Oh that's right, Kenya Moore does! We love the bed though.
We actually hope that this girl is truly pregnant, because she must be real empty inside, since she's been struggling to get a man and have a baby for the past few years.
But look at this scrumptious hunk, we get it, he's delicious!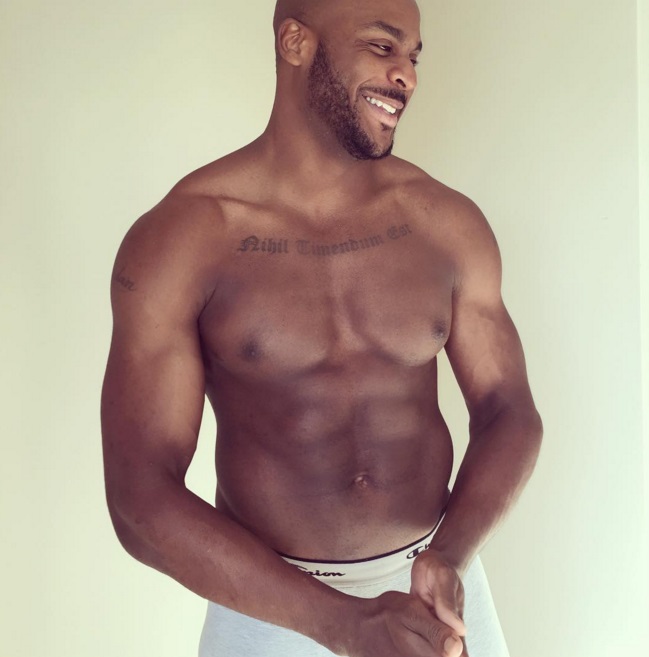 Which leads us to question why is Kenya single, but if you've watched RHOATL, Moore surrounds herself by gay men and its hard to date a woman like that. Her boys are always in her ear, and she probably treats the guys like gay men date. Hit and run and on to the next new now next!