Did this just happern, has Khloe Kardashian gone back to her estranged husband for a bone, T-Bone that is since Khloe Kardashian and Lamar Odom spotted out!!!
Find out what we talking on the flip…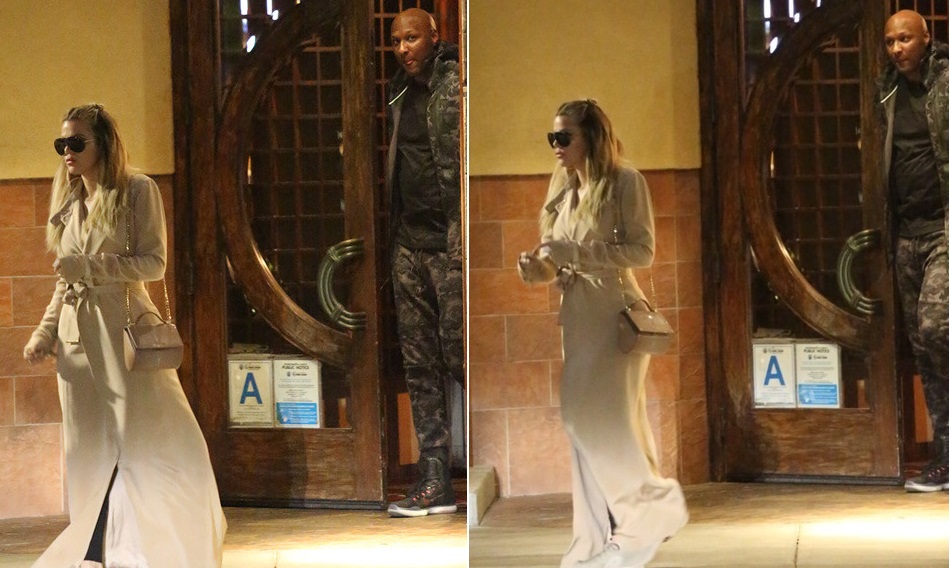 CelebNReality247.com has just got some hot tea on the Keeping Up With The Kardashian star Khloe and her estranged husband Lamar as they hit up Ruth's Chris Steakhouse Friday in Woodland Hills.
The restaurant is not too far from their Calabasas homes. According to sources they made it an early dinner, probably because Lamar's still on the mend after nearly dying last year.
Since Lamar near fatal OD last year, Khloe Kardashian has made it her mission to help nurse Lamar Odom back to health, whatever that means.
We wonder if Khloe and Lamar went back to his place for a litter desert?
There is nothing that says a good rub down wouldn't help Lamar's spirits rise, but this is all hearsay, so we have to category the alleged incident as gossip.
[rpi]
Like most religious folk, Khloe Kardashian and Lamar Odom went to Ruth Chris to celebrate Christ. who says a steak soaked in butter isn't the perfect dish on good Friday. They serve fish right?
Actually Khloe looks pissed and Lamar seems to be finding it funny. She's probably mad at the paparazzi who was snapping every second of her walking to and from Ruth Chris Steak House.
So now we know Khloe and Lamar eat meat for those of you who are dying to know that.
Photos courtesy of AKM-GSI