Ok so we told you the Khloe Kardashian and her estranged husband Lamar Odom were spotted on Friday, now Khloe Kardashian and Lamar Fuel Reuniting Rumors Again!!!
See what we are talking about on the flip…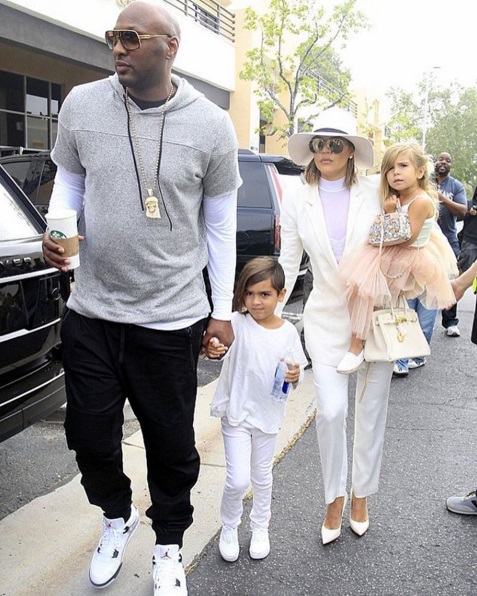 Khloe Kardashian and Lamar cause another round of reuniting rumors when the former married couple were spotted together on Easter morning with the kids.
On Friday, Khloe and Lamar were seen heading out for a bite to eat on Friday at Ruth Chris Steak House and now this today. We know Khloe Kardashian vowed to make sure that Lamar would stay clean and in good health since he almost died last year outside of Las Vegas.
Khloe and Lamar going to church on Easter was heavily documented and posted on social media on Sunday:
"Khloe, Lamar, Penelope and Mason ?? Arriving at a Church in Augora Hills, CA ? March 27th"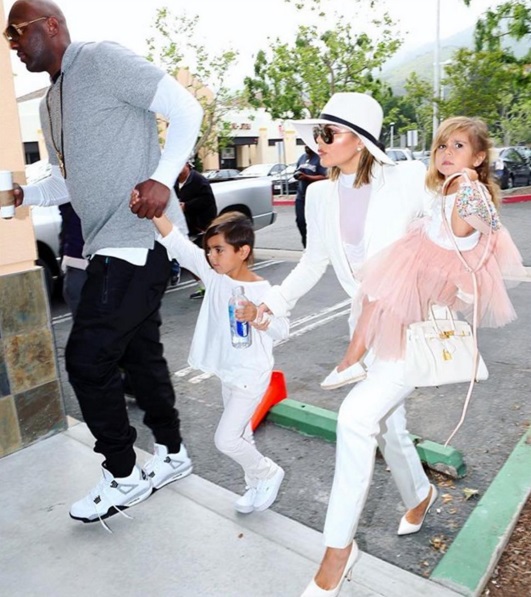 Lamar Odom had gone over the edge after the news of two of his closest friends died of overdoses. Lamar went on a downward spiral and almost followed his friends footsteps. The news of Lamar's overdose came two months after he threatened to expose the Kardashians for filth.
[rpi]
If you remember the Keeping Up With The Kardashians star rushed out to Vegas to take care of her estranged husband and nurse him back to health. Then, in traditional Kardashian fashion, Khloe dumped Houston Rockets star NBA baller, James Harden, and he was cool with it.  Since then paps have been seeing more and more of Khloe and Lamar sightings
Now that we caught you up take a look at all the photos of "A Kardashian Easter, Lamar is back in the picture" below, but first take a look at Kanye West and Tyga dressed up as Easter Bunnies giving out chocolates for the new gen Kardashians and West's:
Take a look at Khloe Kardashian and Lamar Odom back together again, well at least for Easter and dinner this past Friday: