Wait until you see when Cardi B Goes At Peter Gunz Sideways on the Love & Hip Hop 6 Reunion Pt 2 which airs on Monday night!!!
See what we are talking about on the flip…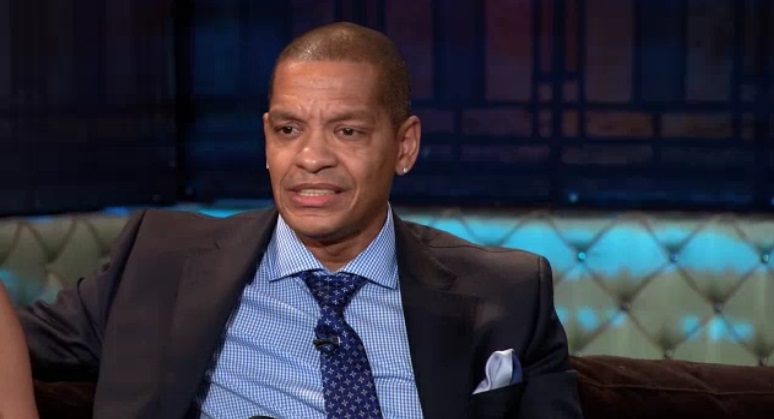 The second half of the Love & Hip Hop 6 Reunion airs Monday and it's getting serious when Cardi B reveals she had a man pay her rent for 6 months because he liked her.
Cardi B goes on to say that she had bills to pay and needed food on her table so why didn't he continue to pay for that since she gave him the A? She feels a man should pay if he wants to play.
That is when Yandy says all relationships are based on what you can get out of it. Everyone uses each other when in a relationship for self gain.
Huh? WTF? So basically Yandy Smith-Harris is saying its ok to be a users and have hidden motives on why you date someone? That is a load of BS! These women are all on the come up that is why they're saying this ish. Some people still get in relationships for love, don't get it twisted. Being a gold digger is NOT a good look. And is NOT the way to be. Yandy you should be ashamed of yourself for promoting ignorance like that. Think about what that says about you Mrs Harris?
We don't know what is worse, Yandy's views or the droves of women in the audience bobbing their heads with that "yes, gurl,,mmm hmm, get that money honey" look!
Our society sucks if this is how women see things these days. #ghetto
Peter Gunz quickly weighs in on the comment from Cardi saying if you sleep with a man then want him to pay your bills, then you a hoe. Peter immediately gets attacked by MariahLynn, Cardi B and Remy Ma telling him that is NOT what it is.
Cardi Fires back at Gunz saying all you did was give Amina Buddafly and Tara Wallace babies? Is that all you're good for…do you pay their bills.
Peter shuts her down when he tells her "Yes I do pay the bills."
Amina back him saying, "he pays his part."
[rpi]
Cardi B gets real disrespectful, because she is basing all she knows about Peter Gunz by what she sees on TV. We all kind of do, but we have to say, Peter Gunz handles his responsibilities as a husband, baby daddy and a man.
Peter gets upset by what Cardi says to him, and we have to admit she was wrong for what she says about him. Gunz takes a lot of heat for his love triangle being aired on national TV. He also is branded a dirty dawg since that is how the producer have edited the show to tell a story of Amina, Tara and Peter, but is it right for Cardi to go at him sideways?
Watch this unfold in a sneak peek of the Love & Hip Hop 6 Reunion Pt 2:
After the heated discussion on LHH6 reunion Peter Gunz set the record straight on social media, so don't get it twist from what Cardi B is saying. She doesn't know Peter Pankey.
What do you think about Cardi B and Peter Gunz going at it on the Love & Hip Hop 6 Reunion Pt 2?