Last year, Love & Hip Hop Hollywood star Hazel E underwent emergency nose surgery after getting in an accident, now Hazel-E Recovering From Nose Surgery No 2!!!
See what we talking about on the flip…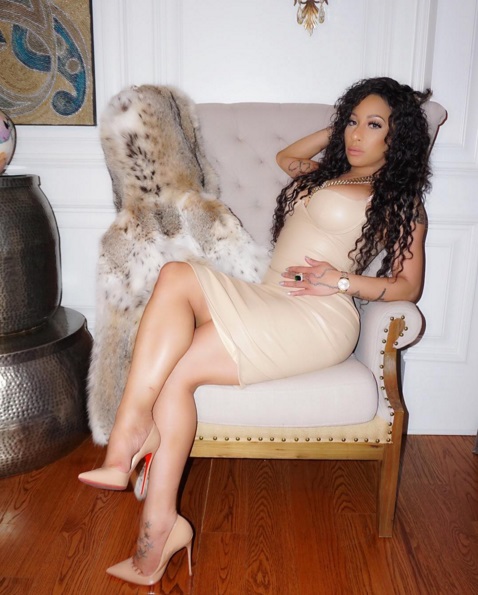 According to Hazel-E, she decided to get her "beak plucked" after so much criticism from cast mates and fans, which she announced in a Snapchat, CelebNReality247.com has learned.
The LHHH3 star looks like a hot mess right now, but Hazel E after last years emergency corrective nose surgery after an accident in Dubai, she's decided to go for a full blown nose job.
"This was an intense surgery but I'm in recovery doing ok! Had to extend the stay because of extreme dehydration but @drghavami on his way to come visit!??"
Love & Hip Hop Hollywood star Hazel E posted this video of after having nose surgery again:
Wishing Hazel E a speedy recovery.