Love & Hip Hop star Kimbella officially confirmed that her hubby Juelz Santana knocked her up before he got locked up.
It was one of the highlight moments of the Love & Hip Hop 9 Reunion despite the ongoing drama with Yandy Smith.
During the reunion, Yandy Smith was giving looks that would kill toward Kimbella but she was unfazed by the daggars being thrown.
Kimbella was glowing sitting beside her husband Juelz Santana. She and her Dipset rap star hubby announced they have another baby on the way and its a boy. Read on to see the beautiful photos of Kimbella embracing her pregnancy…
CelebNReality247.com reports that earlier this month, Juelz Santana turned himself in to begin his two year jail sentence.
Luckily, Juelz Santana's attorney extended his sentence start date so he could be part of the reunion. Though he stated that he would be starting his resort stay in a couple weeks following the filming.
Two months prior to the reunion, Juelz finally got married to his longtime baby's mother Kimbella, who already has three kids by the Harlem rapper.
The pair had been preparing their family for Santana to leave his household and they've openly spoken about how difficult it's been on their relationship.
On the reunion, Kimbella was all smiles announcing her pregnancy while Juelz was flexin his "joints ready to go."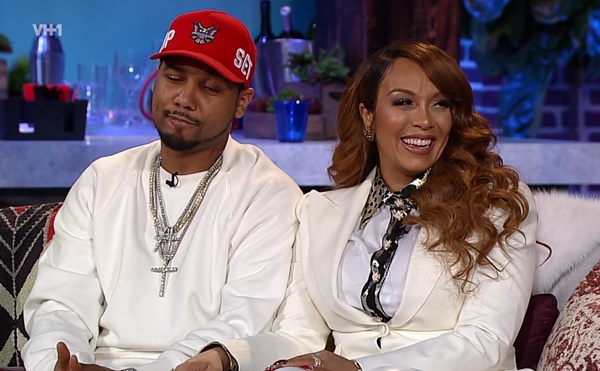 Meanwhile, Yandy Smith was still feeling some type of way with a stank look during the announcement.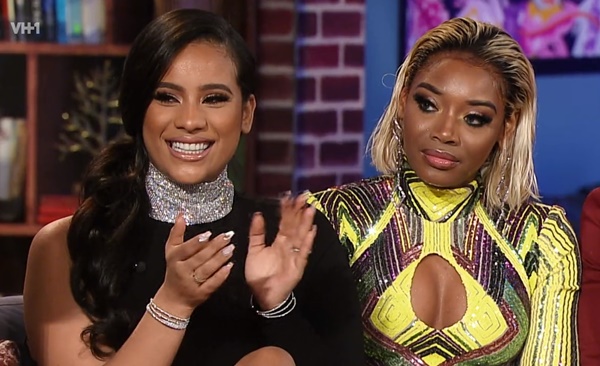 Since the news was revealed on the Love & Hip Hop 9 Reunion, Kimbella has taken to social media to show off her baby bump.
She writes:
Kimbella wanted to wait until the reunion aired before confirming the news on social media, but she pretty much spilled the beans on Twitter when she wrote, "Tune in tonight for the LHHNY Reunion part 1 @ 8pm, I've got a special surprise that I can't wait to share with you all!! ??" On the reunion, host Nina Parker commented to Kimbella about how she beautiful she looked, and that's when Kimbella stood up, unbuttoned her blazer, smiled from ear-to-ear, and rubbed her belly a la Beyoncé at the 2011 MTV VMAs.