Love Island's Bailey & Jeremy Have Already Broken Up!
On Love Island, it really seemed that Bailey & Jeremy were a perfect match but after the season finale, the couple have already called it quits.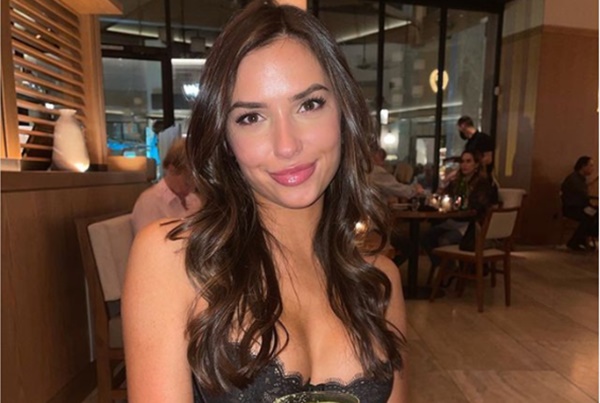 CelebnReality247.com reports Love Island USA star Bailey Marshall revealed that she and Jeremy Hershberg have officially broken up since leaving the villa.
Fans were introduced to Jeremy on day one, as he was brought into the villa as a day-one boy alongside Christian Longnecker, Javonny Vega, Josh Goldstein, and Korey Gandy. Over the course of his time on the show, Jeremy was coupled up with girls such as Trina Njoroge, Aimee Flores, Florita Diaz, and Genevieve Shawcross.
In turn, Bailey was brought into Love Island USA season 3 on day 25 alongside Alana Paolucci and Elly Steffan. Bailey initially intended to pursue Korey in the villa. She turned her focus to Jeremy and chose to give him a chance.
Viewers responded very well to how Jeremy opened up to Bailey, which helped them to place third at the grand finale.
Well, season 3 of Love Island is over so Baily took to social media to let everyone know that she are Jeremy are no longer together.
She posted:
Nobu with no boo!
View this post on Instagram
Then Bailey confirmed that her relationship with Jeremy is officially over.
Bailey explained via Instagram that she expected to grow her relationship with Jeremy outside the villa after they left the show, but once she attended the informal Love Island USA season 3 cast reunion in New York City, she quickly realized that this was no longer the case.
The Gal Gadot look-a-like said:
He seemed very distant and I could just tell that his feelings had changed. And he ended up telling me that he did have feelings for someone else. And while I was very hurt at first, (…) at the end of the day I can't fault him for his feelings." As a result, Bailey said that she and Jeremy are officially "just friends" right now.
View this post on Instagram