We previously told you that Milan and Miles were fired from Love & Hip Hop Hollywood, but did you hear, Milan Christopher Bounces Back With His Own Show!!!
Find ou the latest on the former LHHH3 reality TV star Milan Christopher on the flip…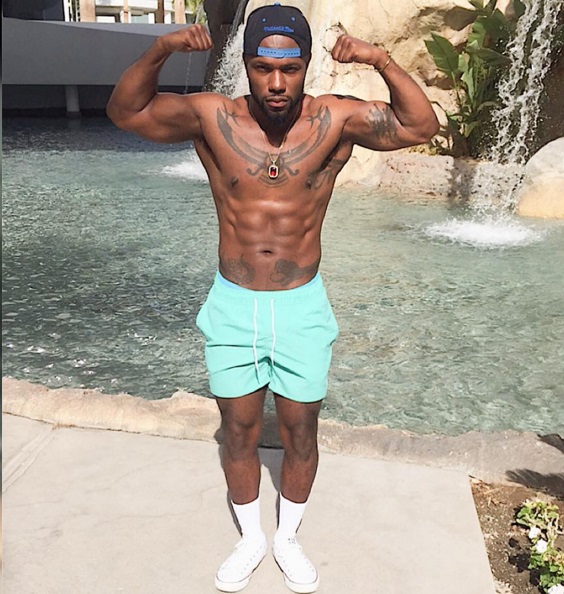 Milan Christopher got the boot from "Love and Hip Hop Hollywood" after his first season, but he's reportedly just days away from signing paperwork for his own show.
We got word that, Milan Christopher recently chatted it up with The Shade Room and he claims he has a dating show in the works. According to Milan, the show is reportedly being produced by Kandi Burruss and Todd Tucker.
Meanwhile IB Times writes:
In a video posted on the Shade Room's Instagram page, Milan said he was signing paperwork for his new show and then revealed that the producers are "Real Housewives of Atlanta" star Kandi Burruss and her husband, Todd Tucker.

As far as the details, Milan didn't divulge too much information about the show, but the outlet reports that it's going to focus on his dating life.
[rpi]
Th Shade Room writes:
"Looks like #Love&hipHopHollywood star @MilanChristopher is getting his own spin off show, executive produced by #Kandi & #ToddTucker. The show will be about Milan finding true love in Hollywood, after his ex, Sir Brock, broke his heart last season on #LHHH. #Roommates will #Milan find true love in #Hollywood? I guess we'll have to wait to see when it premieres!"
We preciously told you Milan and Miles were fired from Love & Hip Hop Hollywood, as the producers of the VH1 series decided to go another direction.