It appears that NeNe Leakes apprentice Porsha William is on everyone's hit list since The Real Housewives Have Turned On Porsha Williams and want her gone like yesterday's news!!!
Find out the tea on Porsha Williams on the flip…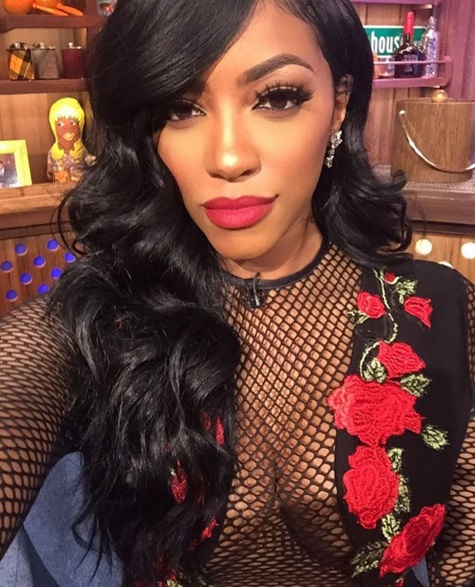 American's all make mistakes like believing Donald Trump is the right choice for President, but like we said we can all be delusional like Porsha Williams who thinks her Housewives love her!!!
CelebNReality247.com has just got word that a couple of seasons ago "Real Housewives of Atlanta" stars were rallying behind Porsha Williams after she assaulted Kenya Moore at the reunion for season six, but it seems as if the tables may have turned.
According to reports, the majority of the housewives are now calling for Bravo to give Porsha her walking papers after assaulting her assistant.
Has fame gone to Porsha Williams head?
Apparently so, and now she may be getting her news! And to make matters worse, it appears that producers may be on the same page because Porsha was reportedly blindsided by them airing footage of the altercation at the reunion.
[rpi]
HERE IS WHY THE REAL HOUSEWIVES HAVE TURNED ON PORSHA WILLIAMS:
TMZ writes:
Porsha allegedly attacked Jami at a party in December while being filmed … all because she didn't like the person Jami brought as her plus one.

Producers told the ladies the cameras didn't capture the fight … since Jami ran out of the house and down a dark alley where the beatdown occurred … but turns out it wasn't true.

Our sources say the whole thing was captured on a camera … notably Porsha throwing some pretty mean punches, and the footage will air in April.

We're told several women on the show want her kicked off since it was her third fight with castmates … Cynthia, Kenya and now Jami, if you're keeping score.
Somebody take her Peach and give it to a new Real Housewives star!