Former Mob Wives star Renee Graziano Has New Man and wait until you see how hot he is. Oh yeah, he's a NBA baller, and in the words on Natalie, "he's delicious!" Get it Renee, he's a hottie!!!
Flip and take a look at Renee Graziano new hunk of a man…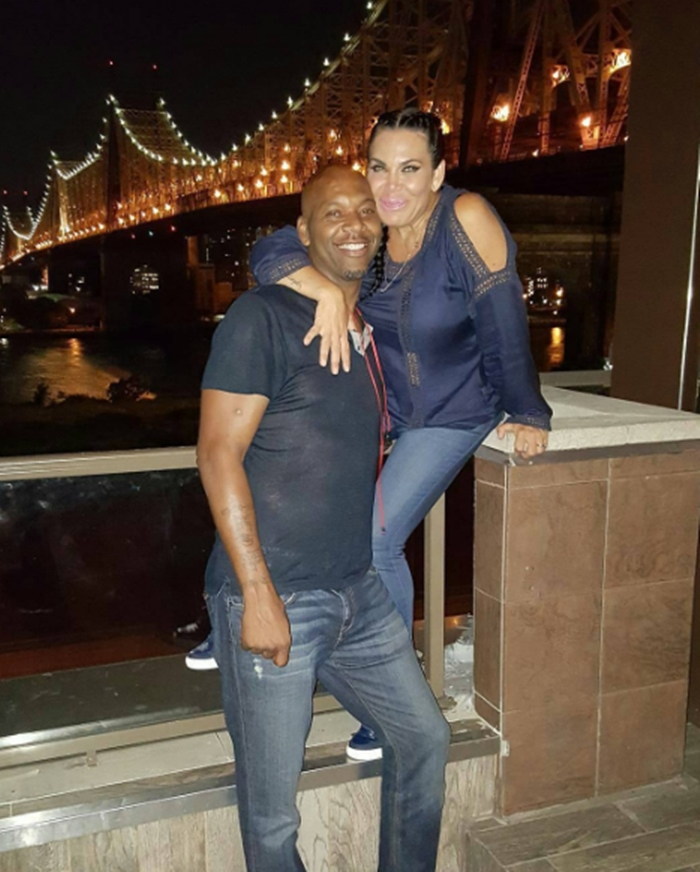 CelebNRealiy247.com has your first look at Renee Graziano new man and damn girl we are NOT mad one bit! Wait could this mean that Renee is no longer a Mob Wife since her new man is a retired baller?
Check it Renee Graziano is a Basketball wife! LOL!
Mob Wives OG Renee Graziano took to social media to flaunt her new man and the two did a little lip locking while they cozied up for the camera. Oh if only Big Ang was here to see how happy Renee is. We know she is shinning above giving her blessings.
Take a look at her man candy:
Yum! Chocolate anyone?
We know that Renee can get a bit jealous if you even look at her man way, so we hope this time around Mrs Graziano keeps a cool head if any of her friends compliment her new man Samuel Mack.
Who is Samuel Mack, for those of you not in the know?
He is a former 6'7″ shooting guard from Dolton, Illinois played with five different NBA teams over a 10-year span and has had a 20-year international basketball career.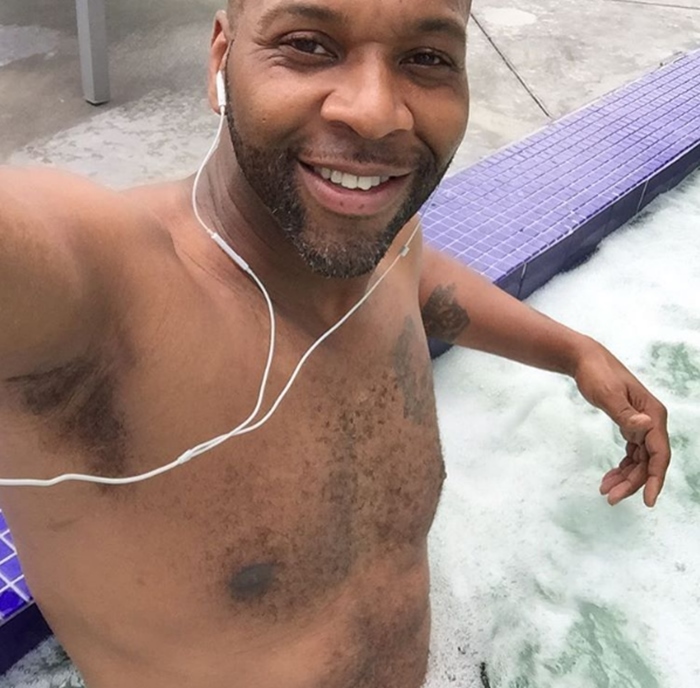 Samuel had this to say about Renee:
"In NYC at rooftop bar with my girl @reneegraziano "The Beginning of Something Great"" He adds," it doesn't get any better…"
Renee had this to say about her happiness since she has been dating Samuel:
"The smallest things make a heart happy…Fullmoon kisses Oh how sweet it is."
She continues:
"The view is beautiful .. Me n mine .. Life is to short to care what others did in the past as long as we got each others back we good …"
Renee has this to say about Sam. He makes her very happy and we can see the she can't stop smiling while she is with him so we pray it lasts forever.
The jewelry designer writes:
"Mt brother @nichiwisdom and the man who makes everything OK ..I adore you @satchamoe747 .. I hope you stay for a life time .. You're a mans man love you."
They look adorable together. Here are more photos of Renee and Sam below: