Moniece Slaughter Claps Back At Parents Media That She's Not Pregnant!!!
Now, Love & Hip Hop Hollywood star Moniece Slaughter is clapping back at her parents who took to social media saying that they don't believe she's pregnant…
CelebnReality247.com can confirm that Moniece Slaughter is very pregnant especially if you have been to her social feeds, you can see her baby bump.
Moniece Slaughter is fed up after her parent's latest comments about her pregnancy.
Following statements that they don't believe the reality TV star is pregnant, Moniece Slaughter says she will sue everyone who makes false comments about her pregnancy, directed at her mother and stepfather, as well as the outlets who publish "unfact checked" stories about her.
In the photos below, Moniece clearly has a baby bump that she is covering with a sweatshirt:
View this post on Instagram
Meanwhile, Moniece's own mother and stepfather, Marla and David Thomas, have made discrediting claims about the pregnancy, stating they don't believe it's true based on "evident they've encountered".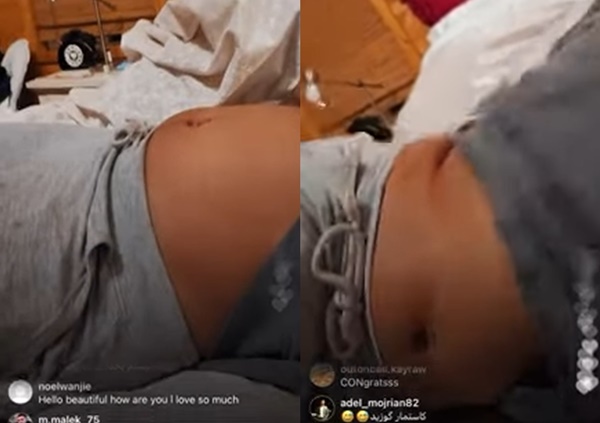 Why would they doubt their daughter?
According to the video they posted, they haven't spoken to Moniece. Apparently they fell out?
Here is what her parents said during their Valentine's Day Q&A, when asked if they think it's true that their daughter is pregnant. Her stepfather David Thomas responded:
Only time will actually tell.
Insinuating he may believe there to be some untruths told about the singer/songwriters pregnancy.
Following up, her mother Marla stated:
For us, that question, neither one of us believe that, based on evidence that we've encountered. However, it's sad no matter what. I think that for Moniece to put herself in a situation, is sad. Because, either one of the two options aren't good.