Moniece Slaughter's Parents Don't Believe She's Pregnant!
"Love And Hip Hop Hollywood" star Moniece Slaughter shared her ups and downs on the series from the very beginning…
CelebnReality247.com has learned that Moniece's parents caused a stir on social media because they opened up about where they currently stand with the LHHH alum. Neither is on speaking terms with Moniece.
Moniece Slaughter doesn't appear to be on good terms with her parents. In fact, her mother Marla Thomas, and her father Dave Thomas discussed their relationship with the reality star on Instagram Live. They opened up about it while answering some questions from their followers.
Marla said:
Somebody's asking me, 'I have a question. Are you and Mo going to get back on good terms? Just asking.'" She continued, "And that's a fair question to ask. And it's only strictly up to Moniece. My odds with Moniece is not Marla's odds with Moniece. It's Moniece's odds with me. So it would have to be if Moniece is wanting to do what's necessary for herself for us to be back in a relationship because what I'm asking doesn't have anything to do with me. She doesn't have to do anything for me. But yeah, it's up to her.
Dave also said that he's not on speaking terms with Moniece.
Right now, you know, Moniece has cut me off. So she said that she blocked me from all of her…being able to contact her. She's an adult, she's welcome to that.
He also said he still loves her as he always has but they expect their children to behave a certain way. So once she can admit her wrongdoing, they can repair their relationship. But it's all up to Moniece.
Moniece Slaughter's parents don't believe she's really pregnant.
When a follower asked if they believe Moniece is pregnant, Dave answered:
I don't think Moniece is pregnant. Moniece has been saying she was pregnant for quite some time.
Marla interjected:
Since September…
Dave continued:
At this point, she should be almost 7 months. She doesn't seem like she's 7 months pregnant to me but that doesn't mean that she isn't. Only time will actually tell.
Marla said that whatever the truth is, the situation still isn't a good one.
And that's why I said earlier on my walk, you know, for us that question, neither one of us believed that based on evidence that we encountered. However, it's sad no matter what. That's kind of how I see it. I think for Moniece to put herself in this situation, it's sad because either one of the two options aren't good. To fabricate a pregnancy and then fabricate a loss is bad…to actually, in Moniece's state of mind…her own state of mind, to have a baby would also be tragic at this point of Moniece's life.
She added:
It's the same foolishness and mess that she had herself in the last time. You're already at odds with who you're pointing the finger at to be the father if there were a baby. So we just pray for that situation cause it's just lose-lose as far as Dave and I are concerned.
Despite her parents not believing that she is pregnant, Moniece posted this photo of her baby bump: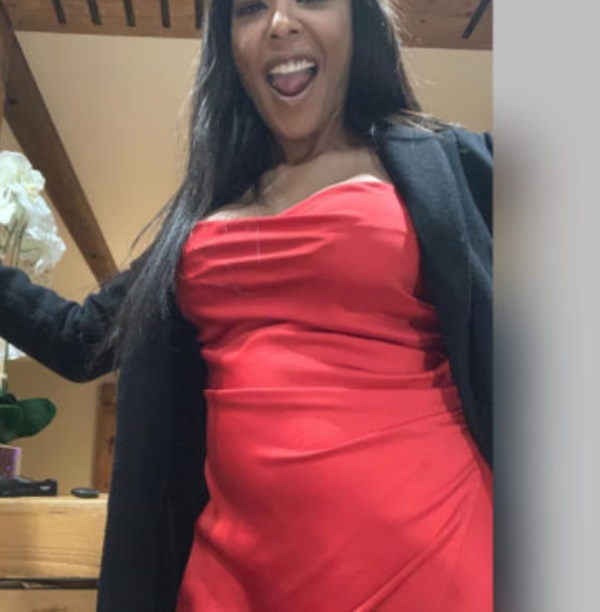 Moniece has deleted the post above:
View this post on Instagram