Big Ang and her husband Neil Murphy had quite the rocky relationship, but no matter what problems they had Neil Murphy Tweets That Loved Big Ang No Matter What!!!
CelebNreality247.com has the latest on Neil Murphy, who is heartbroken over the loss of his wife, while her Mob Wives friends weigh in on the flip…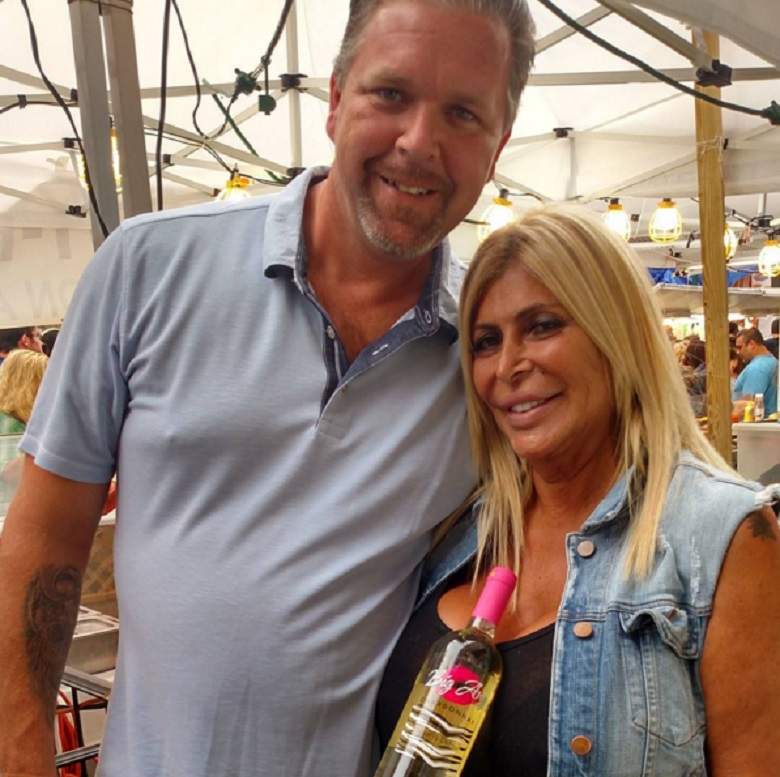 If you were watching Mob Wives, we relive the moment when Ang let Neil Murphy move back into their family home because he wanted to take care of her in her time of need as she prepared for her next surgery.
On the past episode, which Drita said she was able to watch since Ang past the prior week.
It was said that the couple split again since that time, and were estranged in the weeks leading up to her death, Ang's sister previously confirmed they had reconciled. Neil Murphy was by her bedside until the end. Neil was attended all of Ang's services and funeral, he said very little when TMZ cameras walked up on him. As for Neil, he has yet to fully speak out about the passing of his beloved wife.
[rpi]
Neil took to twitter to express his feelings during this week's Mob Wives episode in a very sweet message that touched the hearts of Angela's family and co-stars.
Neil writes:
"@MrBigAngVH1: Want to thank everyone who knows the truth about me and my wife and how much I loved her @biggangVH1"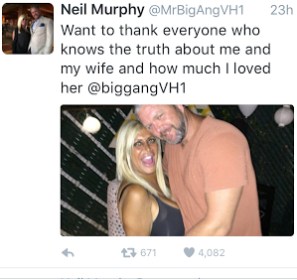 Ang's co-stars Karen Gravano and Carla Facciolo, as well as Mob Wives creator Jennifer Graziano supported what Neil had to say, Confirming and comforting his message: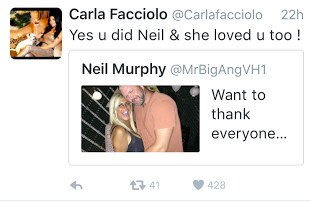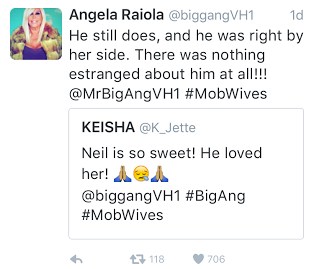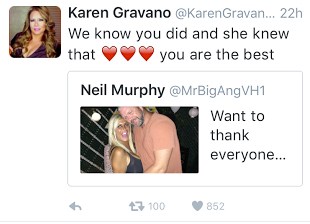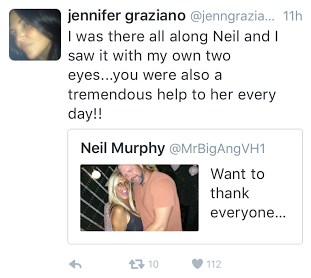 We miss Big Ang. Stay strong Neil!
Here are some fun moments with Neil and Big Ang below: