After all the drama, all the BS, OG Reveals She's Returning to 'Basketball Wives'!
Is this what Shaunie O'Neal wants to go through for another season? We are not only exhausted by OG, but we are also TIRED of how she instigated every situation that she inserted herself into and then tried to play the victim. We just don't like fake and phony people like that, and yes, we're talking about OG. And what??? Read on…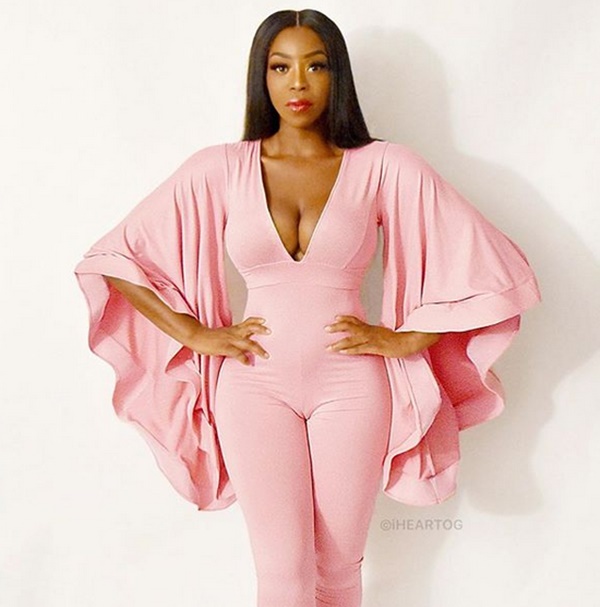 CelebNReality247.com reports that OG has had social media talking about "Basketball Wives" more than ever and apparently the controversy proved good reality TV for VH1.
What does all this mean?
Simple, when you are a complete b—h, nasty, ruthless and trashy like OG, it gets you back on the show, because every great reality TV series NEEDS a villain to hate.
Ogom "OG" Chijindu (girlfriend of basketball player Kwame Alexander) has achieved just that, especially after she looked like a THOT coming for Evelyn Lozada ex Chad Johnson. It was a gutter move on OG's part but she doesn't seem to see it that way.
Not to mention how nasty she was on the trip to Costa Rica. For some reason, Ogom acts like she is on the football field ready to play defense all day long. She is a different type of woman, and to be real she is NOT like any of the "Basketball Wives."
It has NOTHING to do with her skin color. It has everything to do with her constant threats of "taking someone out" and saying things like "I could end you," or "I could kill you with my hands." That is the issue and that was the reason why she was NOT allowed to sit in the same room as the other ladies on the "Basketball Wives Reunion."
She was told that some of the other women didn't want to be near her because they felt like she was too violent. They all had good reason to feel that way.
After Ogom was informed of this, she then accused the cast of colorism. Another poor attempt at playing the victim when all the ladies on the show are of color. The thing with OG is that she is African, and most African's think they are superior to African-American's. It's an ugly fact, but very true. Ogom happens to be one of those Africans.
Anyways, somehow, she has managed to get a pass and will be returning for the upcoming season.
Yay. Sad face! is it us or do you think that OG has 'resting b-tch face?'