"Black Ink Crew Chicago" returns in December but a lot has happened since we last saw the 9Mag crew.
Everyone has broken and gone their own ways since last season was pretty contentious for 9Mag's Ryan Henry. Charmaine has moved on to be with Neek Bey aka Nick Bey. And Van Johnson was singled out as the problem, so everyone turned their backs on him, especially after the rumors that he received oral gratification from Charmaine. Read on…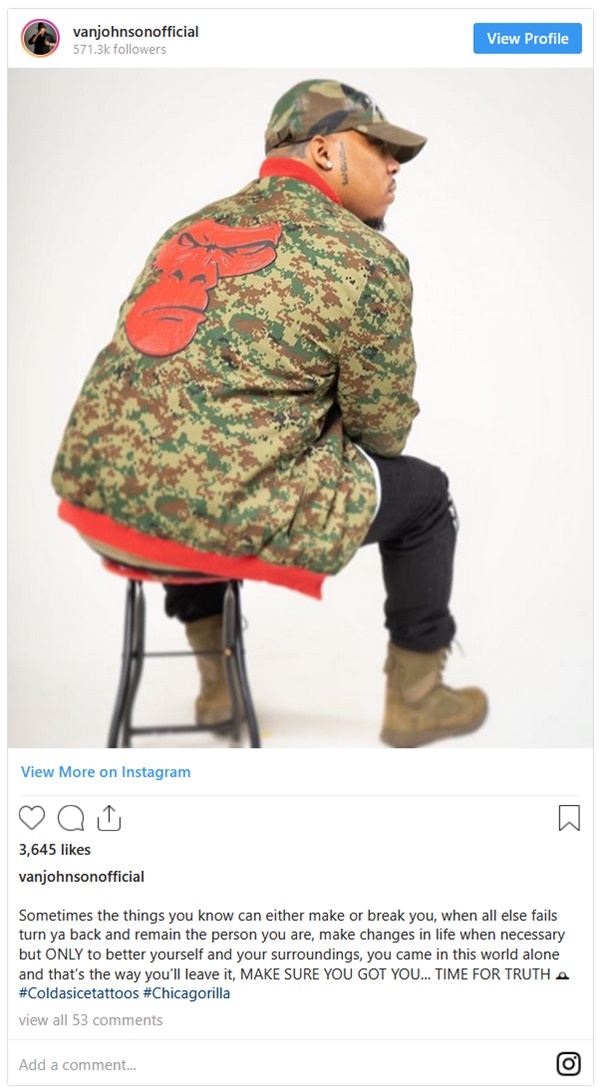 CelebNReality247.com has the latest on Black Ink Chicago because Van Johnson seems to be out for revenge and is ready to be the whistleblower on everyone!
If you look at VH1 they are making it all about Ryan Henry since the series revolves around him and his tattoo artists, but with Van Johnson gone, it appears what everyone is seeing on TV is ALL SO REAL.
According to Van Johnson, he is ready to DROP THE BOMB on Ryan Henry, Phor, and Don, especially since Bishop was the one who told producers that he was boasting about Charmaine pleasuring Van orally during the group's trip to Vegas.
From there the fallout between 9Mag was EPIC. Ryan decided that Phor and Don were the only ones he wanted working at his new shop.  Henry FIRED Van and Charmaine.
Neek Bey was happy since he has felt that the 9Mag crew was toxic for his soon-to-be wife and they don't need all the extra drama. It's been hard enough for Charmaine and Neek since she lost her mother right before Halloween.
Charmaine honored her mom and Nick Bey posted beautiful moments remember her mom Glenda Walker.
As for Chicagorilla owner Van Johnson, he has been noticeably silent until now, especially since things aren't sitting well with him. Oh no, he's ready to EXPOSE EVERYONE!
He prides himself on loyalty, and we have to admit that is what he has displayed on the show.
Van writes:
Loyalty is one my main qualities in life that I abide by, once you understand that and LIVE by it you can become a boss, not just for a few years but more so a lifetime…
He added in an additional post:
Everyday I'm gonna use my platform to inspire and I want you to pay attention to the grime and grit on the floor to let you know that I'm no different from a regular person, don't photo shop me, don't edit me, LET ME LIVE THROUGH YOU BECAUSE YOU ARE WHO I AM #THEBLACKMAN
Over the weekend, he threatened to expose everyone on the show. And it looks as if he's ready to spill a lot of tea: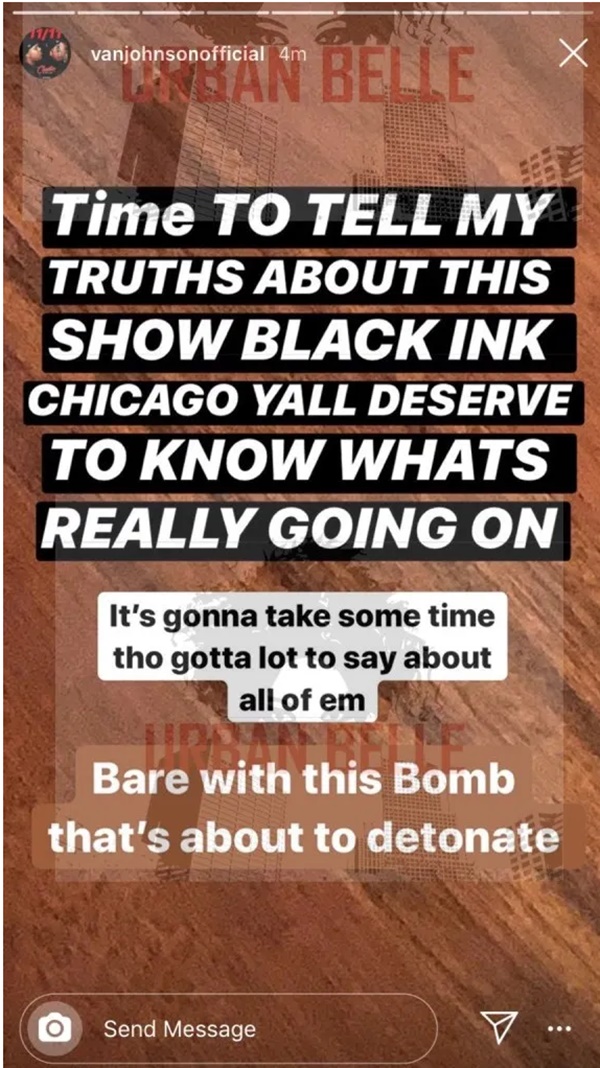 Since Van is no longer part of 9Mag, he is doing his own thing – He has been doing pop up tattoo shops in Chicago and Detroit:
Below is the latest location where Van was doing tattoos – he is also the owner of Cold As Ice Tattoo in Chicago. Currently, that is the pop-up.