It appears that there is another takeover going down with the OG cast of Black Ink Crew because O'Sh*t aka Richard Duncan is leaving the Atlanta shop.
If you recall, Richard Duncan relocated to Atlanta after his wife had another baby by him. Plus, New York had become toxic for Duncan, so it was a very smart move on his part. Read on for more tea…
Celebes we just got word via Richard Duncan that he is no longer going to be a staff member of Ceasar Emanuel.
It's time Richard Duncan take life by the balls and opens his own tattoo shop in the A. We just hope his personal drama doesn't spill over into the workplace.
Richard has really been working on trying to straighten up his life and being a good father to all of his kids despite what has aired on TV.
he may not be perfect, but Richard is driven to take care of his family and now he has taken to social media to let the world know he is opening his own shop.
The former Black Ink artist took to Instagram to not thank his fans, but his haters for providing him with the motivation to handle his business.
Richard proved it was in the works and the new location will be in Atlanta, writing:
Shop Coming Soon ? I appreciate EVERYONE who has counted me out, you've been the biggest motivation. Thank you to my beautiful wife @dailybynikkid for pushing me everyday to be 100%.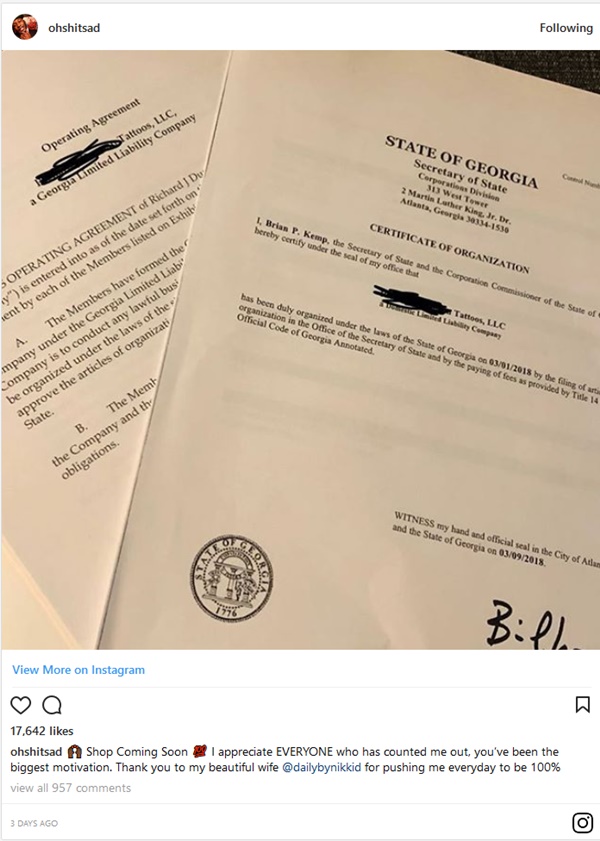 His wife Nikki saluted her husband by penning:
Congratulations to my husband @ohshitsad for launching his dream and staying committed to his purpose and path despite the constant "noise." I am so excited for you and your progression. I love you.
The name of his company is blacked out on the documents and we're guessing we'll find it out when his dream fully comes to fruition.
If you recall, O'S**t decided to distance himself from his "friends," after continuous allegations that his newborn Nova-Rae Rose was not his child.
In March, Richard was tired of everyone talking ish so he posted this statement about his daughter Nova:
Happy 3 months Nova. She's my full heart and I will NOT tolerate anyone disrespecting her or my wife any longer. ANYONE. "Friends", family, cast members idc. It's sad that folks can never be happy for others who are. I'm tired of the fake shit. Don't bring that shit this way.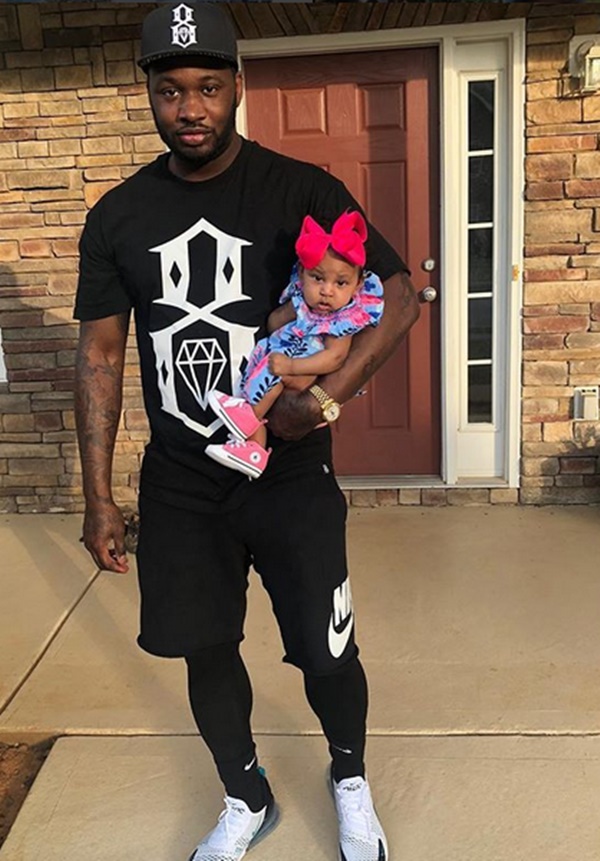 Thoughts?