Love and Hip Hop star Navarro W. Gray took to social media this week to annouce that his beautiful wife Ashley Diaz.
If you followed Love and Hip Hop this past season, Ashley Diaz was going through it while pregnant with Navarro's baby boy. We are glad they worked everything out and she realizes that he is NOT cheating on her because Navarro Gray proves every day that he is faithful on social media. Read on to see their new little bundle of joy…
Celebes we have the latest from Navarro W. Gray and Ashley Diaz who just welcomed a baby boy into their lives.
After giving birth to her 8lbs 10oz bundle of love, Ashley Diaz kicked off saying:
He is just as beautiful as I pictured him ! Made with lots of love ??? 8lbs 10oz ! Mommy and daddy are so happy!!!
She added:
He is so Beautiful ?
We agree with her like Ashley said:
He such a cutie ! ????
Take a look at this hella cute video, he knows whats up: #LOL
Proud daddy Navarro Gray had this to say:
The youngest king ? has arrived and is healthy. I and Ash welcome you to the GRAY empire. You are the greatest gift to us both.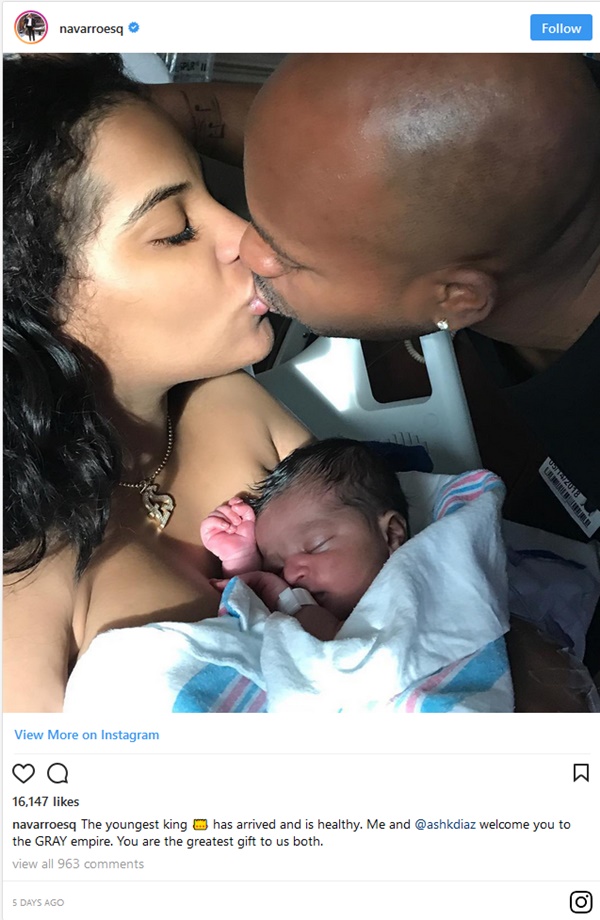 Ashley's sister Ayisha Diaz congratulated the couple with an Instagram post captioned:
So happy for my sister @ashkdiaz and @navarroesq they got a new little healthy bundle of love. We've been waiting a very long time for the baby seems for ever and it was so worth dealing with birthzilla to finally meet him!!!! ???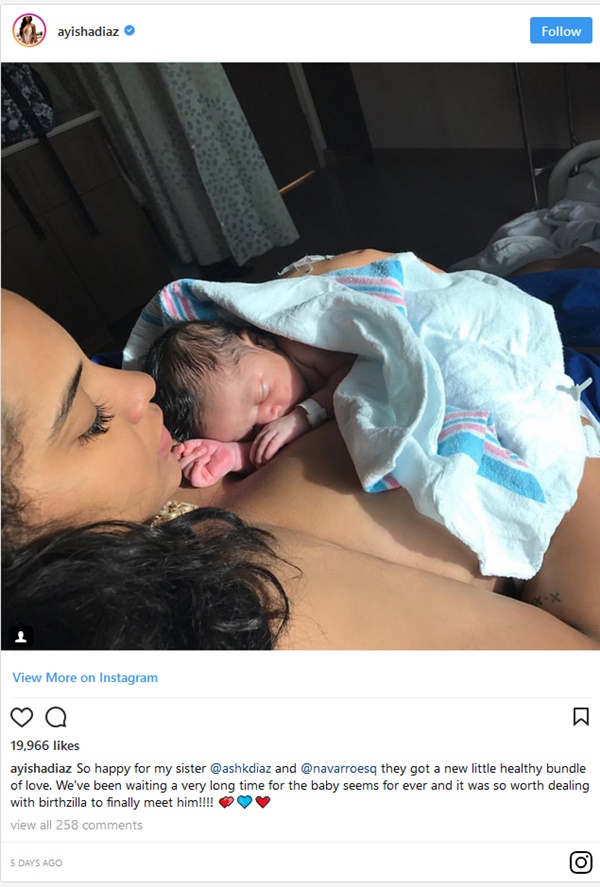 Congrats to Nav and Ash, we are very happy for you both.