When it comes to the Love & Hip Hop family there is one woman that you don't mess with and that would be Rah Ali. When Rah noticed Moniece Slaughter remarks about Brandi's baby being ugly Ali SERVES Ice!!!
Checkout what Rah Ali just said about Moniece Slaughter on the flip because its NOTHING NICE…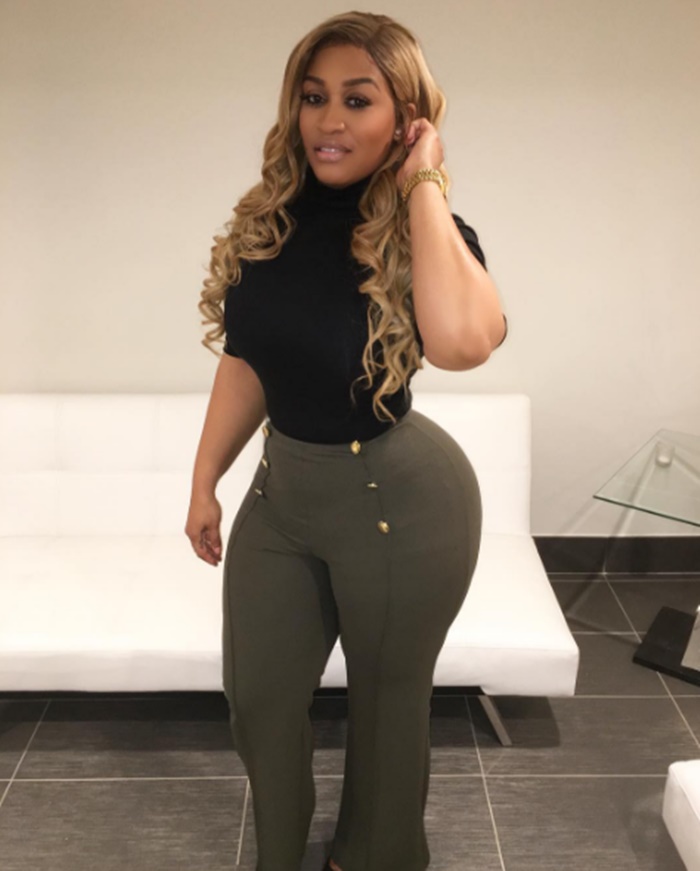 You go Rah…let Moniece Slaughter have it! We get that she is tired of her motherhood being criticized, but this argument has become petty nonsense.
Moniece has become a bitter Betty and extremely petty, and then cries victim? Who does that? This argument would be DEAD if she didn't instigate all the mess!
Time to watch what you say boo boo, because the Love & Hip Hop fam is watching and they're NOT liking what your dishing Moniece! Especially Rah Ali.
Despite Brandi being the MOST trifling cast member on LHHH3, we agree with Masika, "our ears were ringing from all of the barking." And Brandi NEEDS to shut down her mega-mouth.
As for Moniece, she NEEDS to STOP, #STFD and #Shutup… All we wanted to do tonight while watching the LHHH3 Pt 1 reunion, was tell them to SHUT the F UP!  Yes, everyone was on the attack when it came to Moniece. However, the following people have no room to talk. Jason needs to start taking some FLAT TUMMY TEA. Princess NEEDS to dust this off because she is better than all the mess. And Brandi, she is so locked on crazy its stupid. She NEVER learns her lesson, which is mind your business and let grown folk be grown.  We get Brandi and Moniece hate each other, but seriously? It's a played out story line.
Checkout Always Victim Moniece Slaughter on the reunion pt 1:
When it came to Moniece…maybe it's time she takes a break from LHHH. There is NOTHING more about her, unless she brings her girlfriend to the Love & Hip Hop Hollywood mix. When it comes to taking a statement about adoption from Rah Ali, she should have steered clear.
Rah and Sky (Black Ink Crew) got into a heated argument over letting her children be adopted when she was younger. Ali and Sky got into a HUGE beef that was very public. Then tonight Moniece made a comment that rubbed Rah the wrong way, so she decided to SERVE ICE!
Rah Ali weighed in on Moniece saying:
"Moniece_Slaughter You Are Sitting Up Here at The Reunion With a Whole Un-ironed Bed Skirt On and a Pillow Case For a Top Calling Somebodies Child Ugly When You Had The Audacity To Interject Your Worthless Views On My Statement About Adoption."