Were you wondering what happened to Rasheeda and Kirk Frost this season? Did you also ask yourself why did they get sized down on Love & Hip Hop Atlanta 5?!?
Well Rasheeda answers all the questions on why she and her hubby Kirk Frost had less air time on LHHATL5 on the flip…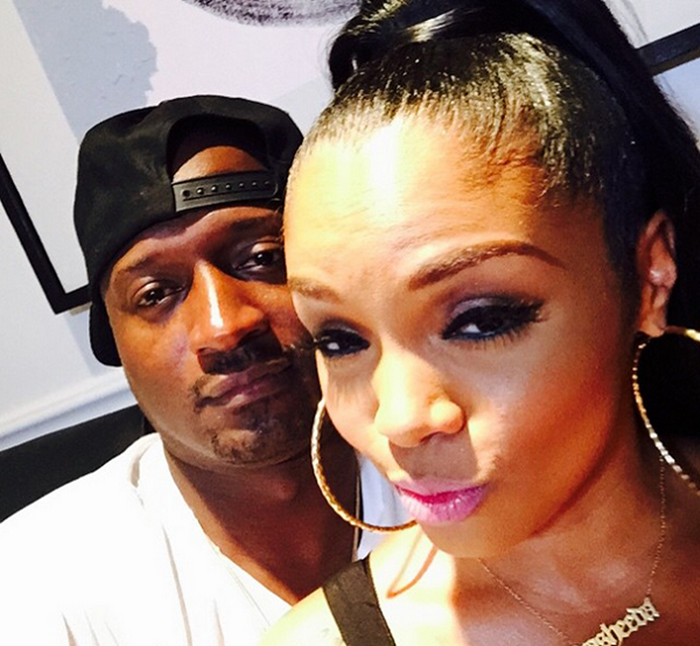 Rasheeda and Kirk Frost has had their share of onscreen drama for the first 4 seasons of Love & Hip Hop Atlanta so this time we saw almost none of them.
Rasheeda, The Boss Chick is cool, she's been focusing on business more than music, and staying out of the drama. So why no air time for season 5?  She reveals why Kirk's presence on the show was less explosive, and find out whatever happened to Ashley Nicole and Kalenna Harper.
When it comes to the new format of the reunion, Rasheeda says:
"It was different, yeah. I kinda figured it was gonna end up being something like that 'cause it was like so much thirsty, crazy ridiculous drama going on."
In regards to the drama on the season she says:
"I just don't have time for it. My time is more valuable than a whole bunch of bulls—t so I choose to be with my family and try to better myself as a woman, and build my brand, and just continue to move forward. Be a little more, let's say classy."
Rasheeda is in a different place these days and doing the most is NOT her. She weighs in on her cast mates behavior saying:
"I know that those lines can get real blurred sometimes, between your reality and the reality TV, and I feel like women be out here doing what they feel like they need to do. I can't judge nobody on it but I will say that there comes a point in time in a woman's life where they need to start making decisions."
Rasheeda goes on to reveal why the Love & Hip Hop Atlanta cameras NEVER pointed their direction. She explains:
"Yeah, since we're in a good place they don't wanna show a ton of us because we don't have any drama and he's not out here messing with b—hes. [Laughs]"
And in case you are wondering what happened to Kirk's THOT who played herself on LHHATL season 4?
Rasheeda says that she's "a mere memory honey!" As for her friend Kalenna Harper? Kirk's wife says that She has "not spoke to Kalenna. I'm not sure what she's doing but whatever she is doing I wish her all the best."
We guess reality TV ruined that friendship a little. All and all, it's great to see Rasheeda and Kirk still together and working things out. That is what marriage is about. Two people who put up with each other, work through the bad and love the good bad and ugly sides of each other.
Congrats to you both!