The WAGS, The Wives and Girlfriends of Pro Basketball Players, are back for another round of Ratchet on E! but are you Ready For WAGS Season 2?!?
Get more on the drama that is ready to come your way on WAGS 2 on the flip…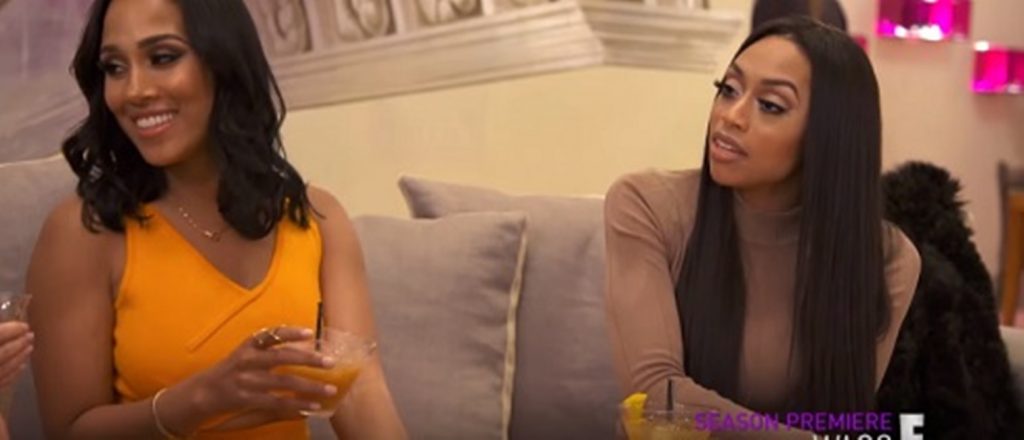 Season 2 of WAGS is going to be TURNT UP, and in this promo for the upcoming season, the wives and the girlfriends are at war! It even looks like things are getting physical!
Yes, it the new Basketball Wives with a mixed cast of women. These ladies are actually girlfriends and wives of NBA players.
In the sneak peek you see Nicole Williams, who's on team girlfriends, saying:
"It's almost like team vs. team."
Barbie Blank, who recently married to former NHL star Sheldon Souray, agrees that there are sides, saying:
"There's sides, pick the side you want to be on."
Meanwhile, Sasha Gates assures the girlfriends that just because she says:
She's "up here" with the rest of the wives while they're "down here" she "doesn't mean it to be condescending."
The drama is only getting started in the promo. Expect to see more fighting, drink throwing and cheating allegations!
Don't you love Ratchet TV?
A lot has changed since season 1 of WAGS. We're not sure if a lot of the football players are even currently still playing football. Some of the football players husbands were traded to new teams. And some have not been picked up from teams at all.
It's going to be interesting to see new cast members coming on the show. This season the girls are taking the gloves off. It looks like they are choosing sides. It looks like someone's husband cheated.
Yikes!
We will keep you posted once the series gets started. Watch the WAGS season 2 trailer below:
Here is the season 1 trailer to give you a better taste on WAGS:
The Wives and Girlfriends of Pro Athletes Premieres June 26th on E!